Anatomy Facility represented at CSI STEM event
Issued: Thu, 21 Mar 2019 11:25:00 GMT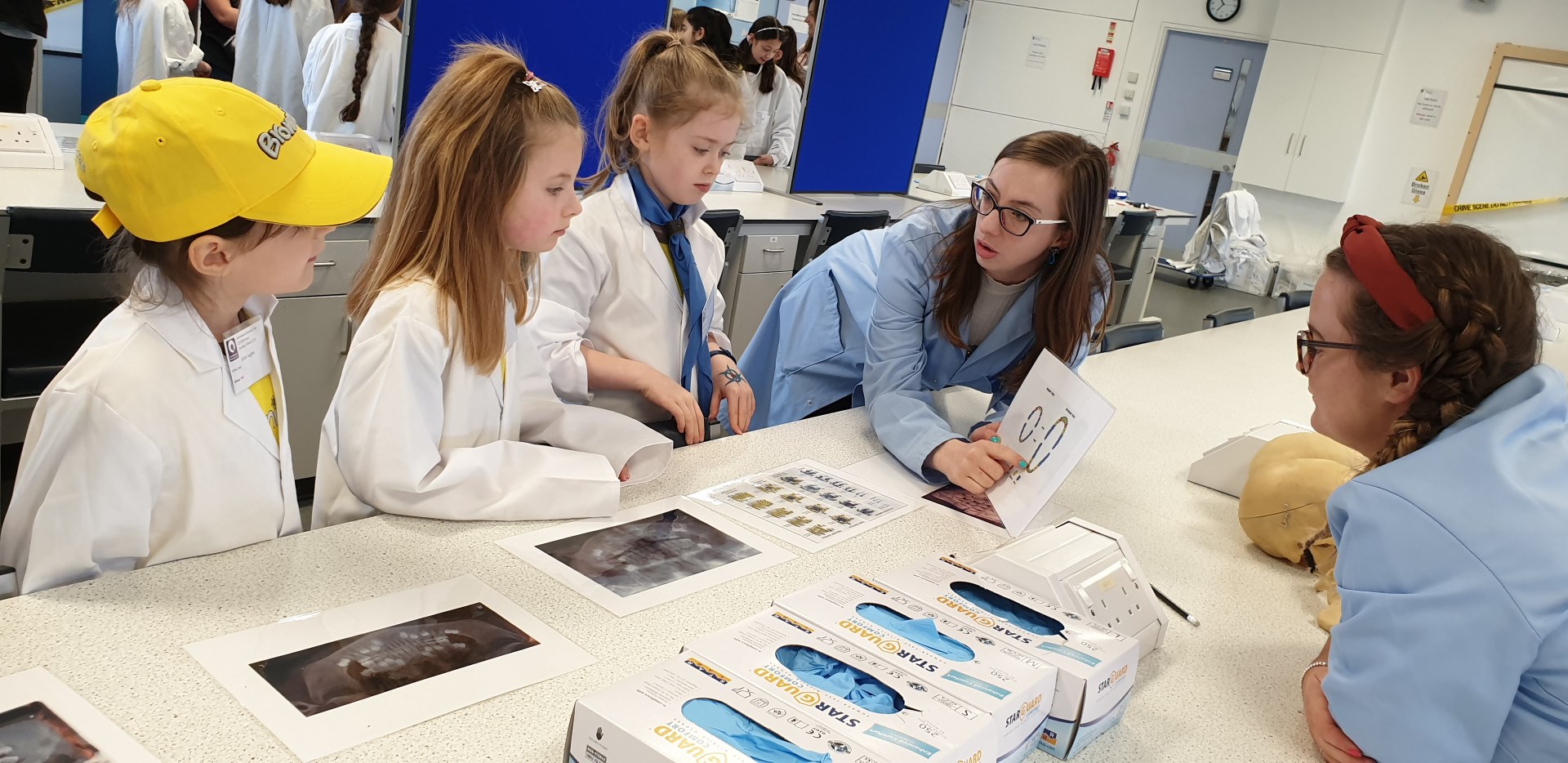 The Anatomy Facility was well represented as the School of Life Sciences welcomed over 70 Brownies from across NorthWest Glasgow to participate in a CSI STEM Event for International Women's Day on Saturday 9 March.
Participants completed several tasks, including analysis of fingerprints, fibres, and bones, as part of their investigation to solve the crime.
Dr Eilidh Ferguson and Ms Sarah Jones ran a station on bones and dentition. Brownies had the opportunity to piece together the bones of the skeleton, determine the sex of the individual from the skull and pelvis, and look at dental x-rays to estimate age.
Ms Catherine MacRobbie oversaw the body painting station, at which each participant received a hand painting to commemorate the event - including International Women's Day symbols and blood types.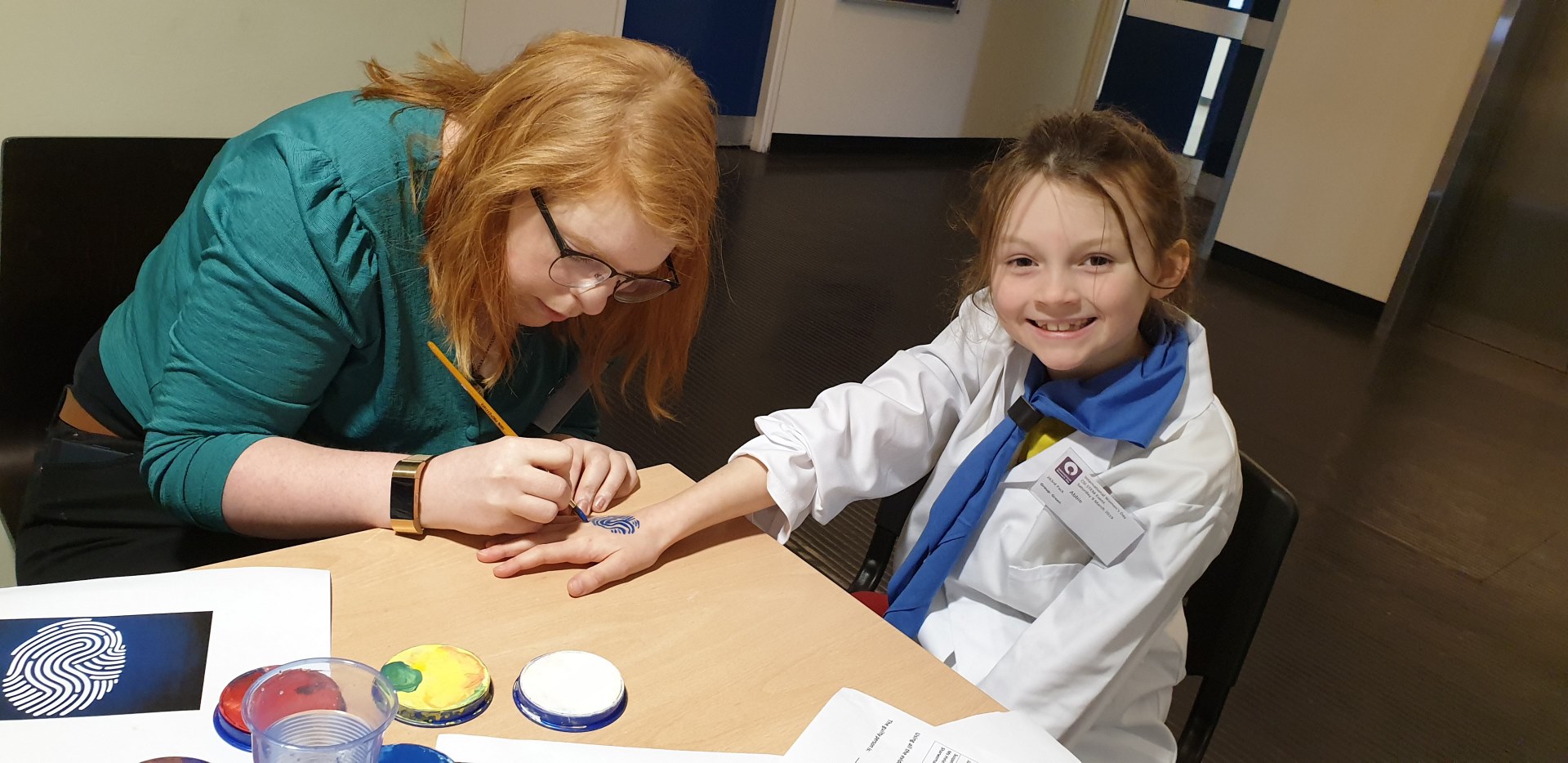 ---