MA (Hons) Health & Social Sector Leadership
In testing times for the health and social sectors, our Health & Social Sector Leadership degree programme equips you with the skills and confidence to think critically, identify key challenges, influence policy and lead change.
This programme is for students who want to make the world a better place, and want to be given the critical analysis skills in order to understand why systems aren't quite working for everybody across our society.
This degree empowers you with the knowledge and confidence to think critically and identify key challenges in the health and social sectors. Learn about the systems that shape our society and develop skills to influence policy, make a difference in your community, and lead change in the future.
Placements and Research
Students have the opportunity to undertake substantial work placements in a variety of sectors - not just in Dumfries & Galloway, but further afield as well.
Extensive interaction with practitioners and academics is at the core of this programme, thanks to our small class sizes and excellent links to employers in the NHS, local government and third sector.
Dumfries Campus
The University of Glasgow's School of Interdisciplinary Studies is known for its small group teaching and you will be able to establish close collaborations with your peers and lecturers. Based in Dumfries, we are ideally situated in the South-West region of Scotland in rolling countryside and the lush greenery of the Crichton Campus.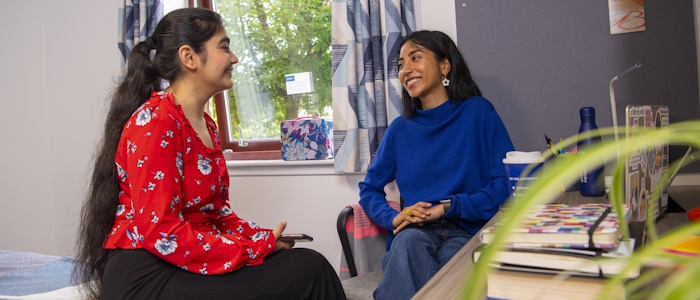 Accommodation
Everything you need to feel at home right away, covering our accommodation options and costs, and how to apply.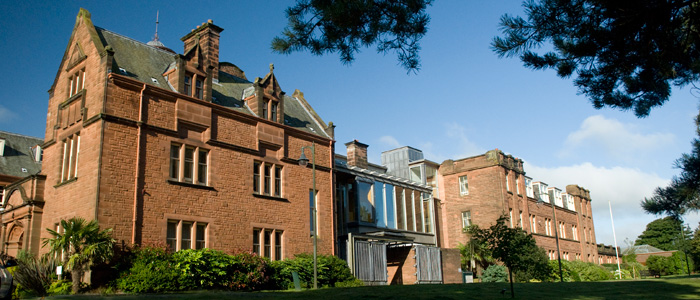 School of Interdisciplinary Studies
University of Glasgow
Rutherford McCowan Building
Dumfries DG1 4ZL
Scotland
tel: +44 (0)1387 702001
email: dumfries-admin@glasgow.ac.uk