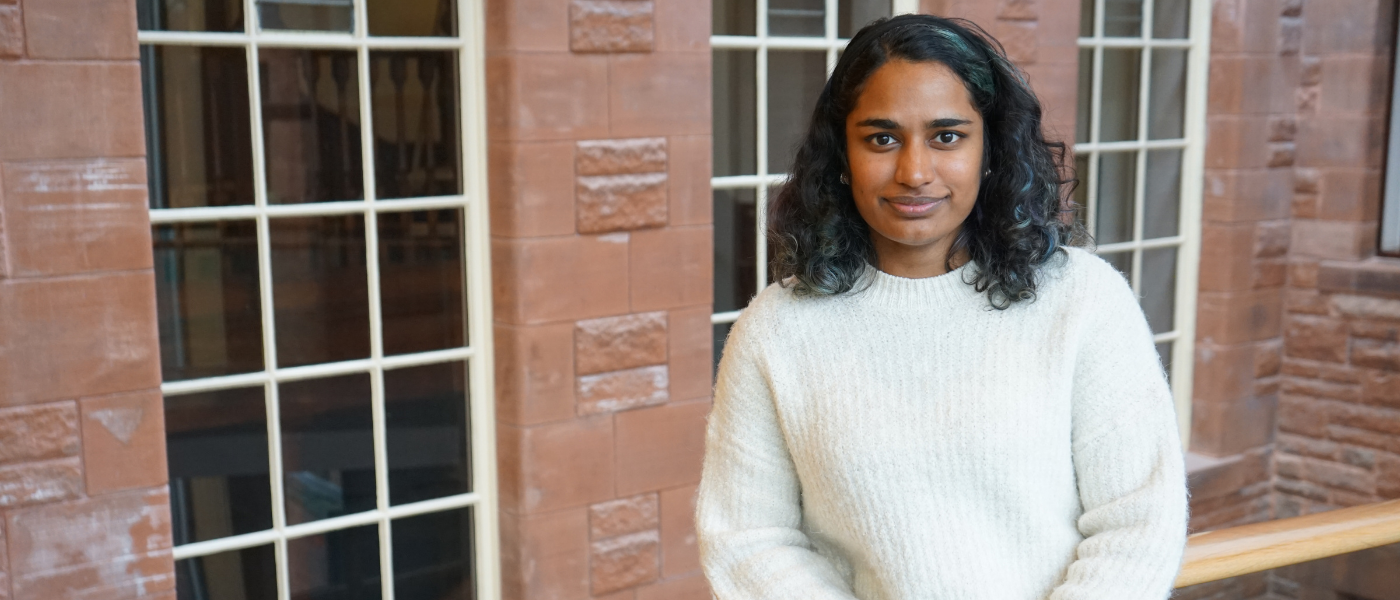 Edwina
Environmental Science & Sustainability 4th Year
Edwina's Story
When thinking about where to study, Edwina was encouraged to look at universities in the UK and discovered the University of Glasgow. She applied for Environmental Science & Sustainability and travelled from Malaysia to study at the Dumfries Campus. Now in 4th year, she aims to continue working in the UK after graduation by gaining a Post-Study Work Visa.

"I think Dumfries is a great place to study this topic. We have the farm next to the campus which we work with for research classes, and there's so many different areas to explore around the region. I love the small town and it really helped with my nerves to know I wasn't moving overseas to a big city; everyone has been very friendly!"

"I moved into the Halls of Residence for first year, which was great as everyone was exploring, discovering the campus and the region for the first time together. The campus is intimate and the class sizes small, which means I can really get to know my teachers and peers. I've made some really amazing friends and connections."

"Moving from Malaysia, I wasn't quite sure what to expect in Dumfries. I came with an open mind and it was so reassuring to know there were other international students studying on campus, and we could figure everything out together. I think that brought us all even closer."
Edwina was able to take on a paid internship on campus, as part of COP26, working with staff to produce a public event in Dumfries as well as digital content relating to climate action.
"My internship was a great experience because it meant I could engage with members of the public, politicians, policy makers, and active researchers. I could share the skills and knowledge I'd learnt through my courses and put some theories and experiments into practice. I think that it brought the community together and I feel very privileged to have been part of that."
Following graduation, Edwina hopes to work in agriculture or soils.
The University of Glasgow Brings COP26 Activities To Dumfries
Digital Media Intern and 4th year student, Edwina, talks to Dumfries and Galloway What's Going On about the University of Glasgow's COP26: Climate Action in South Scotland event at the School of Interdisciplinary Studies, Dumfries Campus.