Professor Dudley Knowles died on 26 October 2014
Issued: Sun, 26 Oct 2014 13:58:00 GMT
It is with very great sadness that the Department of Philosophy report the death, on 26th October 2014, of our highly esteemed colleague and friend, Professor Dudley Knowles. As all who knew Dudley will attest, he was far from the stereotype of a conventional academic. But he was a very fine academic: his main areas of scholarship were in political philosophy, on which he published two monographs, Political Obligation (Routledge, 2009) and the much-used introductory text Political Philosophy (1st edition 2001, 2nd edition, 2009) and on Hegel, on which he published two books– Hegel and the Philosophy of Right (Routledge, 2002) and the edited volume on G.W.F Hegel (Ashgate, 2009). He was also a superb teacher, who inspired tremendous devotion amongst his students.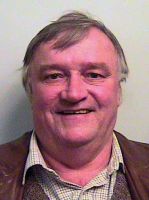 A true Lancastrian to his toenails, Dudley headed south from Preston to take an undergraduate degree at Bedford College, University of London graduating with a first-class degree in 1970 then north to Scotland, attracted particularly by the lure of the mountains: Dudley and his late twin brother Dave were serious mountaineers. Dudley also balanced postgraduate work at Glasgow with a career as a hotelier in Glencoe and stalwart of the Glencoe Mountain Rescue team before embarking on a 38 year teaching career, 1973-2011, at Glasgow University. This included a long stint as Head Warden at the Halls of Residence, where a generation of young academics learnt lessons as wardens which their PhD supervisors could never have taught them, schooling Gus O' Donnell, former Cabinet Secretary, for example, in how to keep control of egomaniacs (Dudley was very good at this, Baron Gus as he became, perhaps less successful).
His colleagues remember his total honesty, integrity, warmth and his infectious sense of humour. When he retired in 2011, the department attempted to give him a great send-off, but, in a classic Knowlesian move, Dudley organised, and paid for himself, a superb retirement ceilidh at which his various worlds– academic colleagues, students and former students, Glencoe mountaineers, very wide circle of friends and of course most importantly of all, family, wife Anne, daughters Helen and Katie and grandchildren– all mixed happily. He will be greatly missed and very fondly remembered.
An obituary has appeared in The Herald and another one in The Guardian.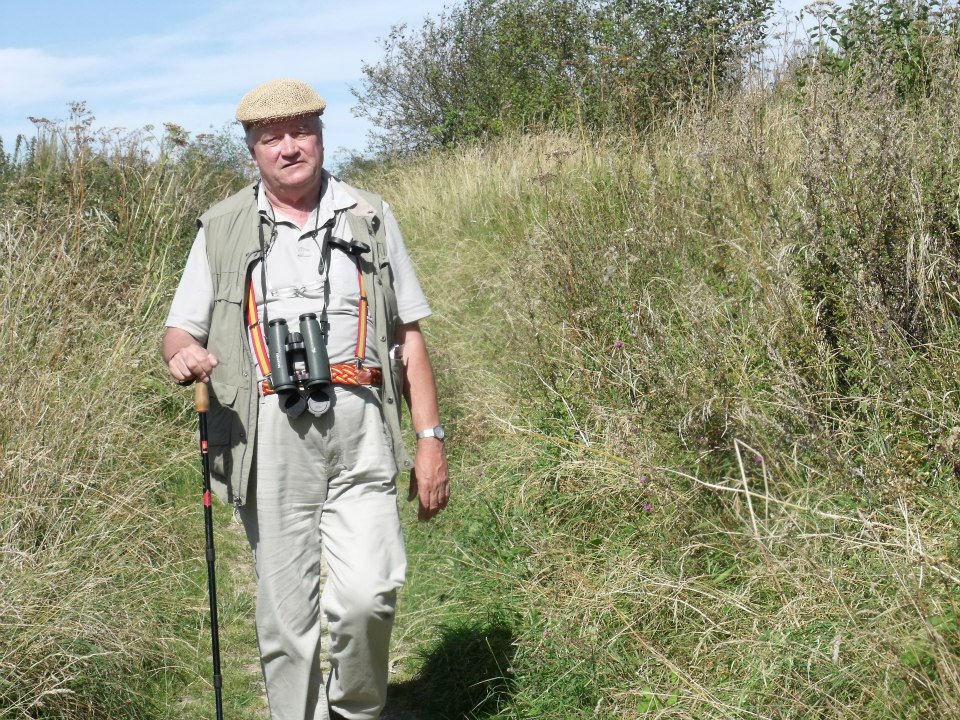 Dudley out walking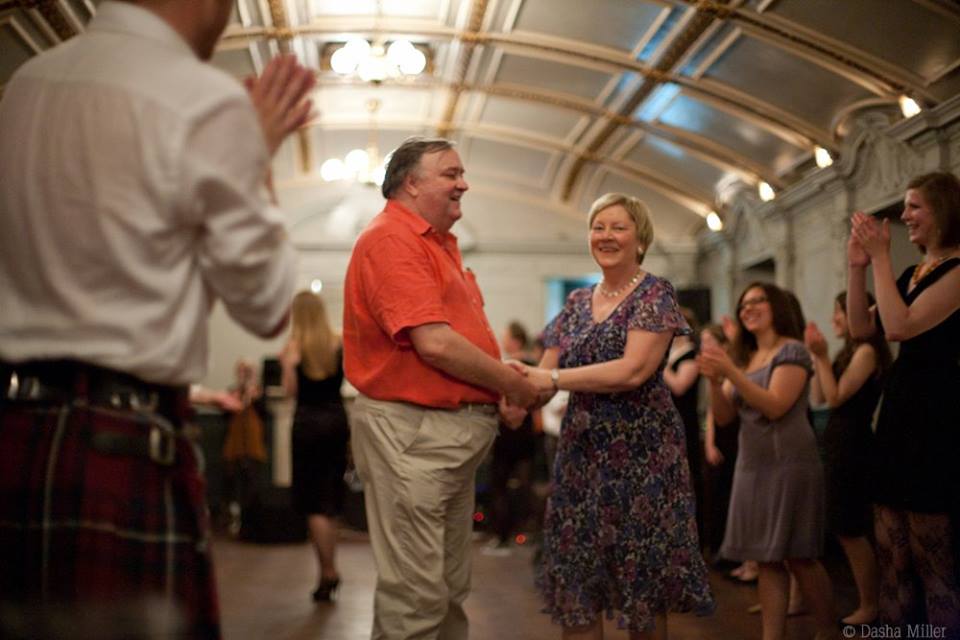 Dudley at his retirement ceilidh
---