Support for the construction of a replica of the Caithness Broch
We are delighted to see cross-party support for MSP's Ariane Burgess' motion in the Scottish Parliament on The Broch Project, founded by our very own graduate Kenny McElroy! As a University of Glasgow Archaeology graduate, Kenny has sought to put his home county of Caithness on the map by building a broch.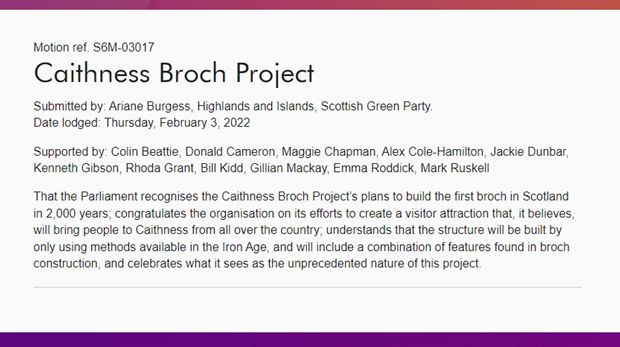 You can watch Kenny's story on Youtube:
...and learn more about the Broch Project's plans to accomplish something that hasn't been done in 2000 years- build an Iron Age broch.
---
First published: 7 February 2022