In memory of our friend and colleague Allan Hall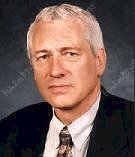 In memory of our friend and colleague Allan Hall
Allan J Hall, a member of Archaeology staff, passed away peacefully on the morning of New Year 's Day 2021 after a long and debilitating illness. He came to Archaeology from Geology/Earth Sciences, Glasgow University in 1999. Allan was 'embedded' in Geology. Not only did he teach it, he literally breathed it and was shaped by it, as a person, teacher and researcher.

Allan was born on December 23rd, 1946. He was the first in his family to go to University. Curiously, he opted for Geology when an engineering degree would have been the norm or even thought of as more appropriate. He also opted not to go into the oil industry, another 'obvious' venue for young graduates at the time, and instead wanted to teach and do research. After graduating from Edinburgh with Honours he moved to Durham for his PhD which he got in 1971, before moving to Paris as a post doc. He and his wife returned to Scotland in 1976 when he joined the Applied Geology Department at the University of Strathclyde. In 1989, he moved to Glasgow's Geology Department and from there, in 1999 to us in Archaeology.

Soon after he arrived Allan boosted the archaeological science component of the department's teaching, complementing the subject areas of the other science-based staff. He introduced a popular Honours Geoarchaeology module and co-ran the Honours module on the Analysis of Archaeological Materials. His arrival happily coincided with a time of growing undergraduate and postgraduate student numbers in the subject area, and as a Science Advisor at the time he played an active part in encouraging undergraduate students to take up the more science-based modules at Honours. He co-supervised Bachelors, Masters and PhD dissertations.

He was a loyal member of the department's field school (the SERF Project) where he worked on the geomorphology of the River Earn, as it passes close to Forteviot, and he ran the standing building survey element of the undergraduate portfolio. Allan's research into the chemical processes inside the Bronze Age cist found at Forteviot were innovative and added much to our understanding of this internationally important discovery; this was published just a few weeks before his death. He supported student learning at any level required, with kindness, interest and understanding that emanated from his two intense but always understated 'passions' of teaching and research.

I started working with Allan well before he came to the department, and in two projects: one in the Aegean on the industrial minerals of antiquity, the other on the bloomeries of the Scottish Highlands. Both were undertaken with GUARD, the commercial field unit of the department at the time, and involved a broad range of activities: surveying and excavation, geomorphological assessments, analysis of archaeological and geological materials; in Melos and the Aegean he explained how volcanic processes helped trigger and sustain less well known industrial activities, like alum production, in antiquity and beyond; in the Scottish Highlands (and subsequently in Ireland) he shed light on that 'bog standard' of natural resources, the local 'meinn' (iron seepages), its availability and even its potential for the medicinal properties that it was purported to have had. In both cases, Allan, for ever the mineralogist, made us aware that rocks are alive with the 'sound' of life. For us, in archaeology, this was a surprising revelation at the time, but nevertheless it was the one that seeded the continuation of our work in the Aegean and the Tyrrhenian Seas. Allan was always able to take in the entirety of the landscape, all scales of it, seemingly in one go and effortlessly, even if he had never set foot on it before.

Before he came to archaeology Allan carried out 'origin of life' research with members of staff at the Geology department at Glasgow. His and his colleagues' contribution to that most important of research questions is very much an actively debated one today. To my view, Allan's major contribution as a teacher and a colleague rested in helping you 'think outside the box' without prejudice or agenda simply for the purpose of working things out yourself, from the beginning, to their logical conclusion. Allan will be missed by all of us who had the good fortune to meet, work and be taught by him. But in many respects his job has been accomplished; in his understated manner, in large or small ways, he has helped us map our own paths, just as he mapped his own.
Dr Effie Photos-Jones, Archaeology (Honorary)
19 January 2021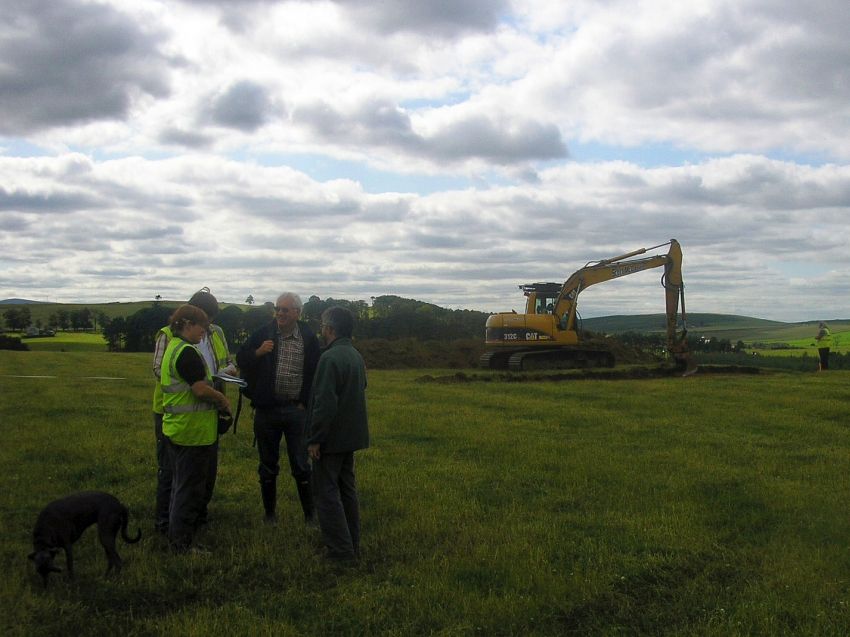 ---
First published: 20 January 2021