Fourth Scottish Student Archaeology Society Conference
The fourth Scottish Student Archaeology Society Conference will be held on the 13-14 February 2021, hosted online by the Glasgow University Archaeology Society (via Zoom) and organised jointly by Glasgow University Archaeology Society, Edinburgh University Archaeology Society and UHI Perth Archaeology and History Society.
The themes for this years conference are as follows:
Prehistory: Environments and Societies
Roman – Medieval: Movement and Exchange
Post-Medieval – Contemporary: Creating Modern Scotland
If you are interested in presenting a paper at our conference get in touch at: gu_archsoc@hotmail.com for more information. We ask you to submit a title and abstract before our deadline of the 15 January.
This year the conference will be online and as such with no expenses involved in the running will be free to all attendees and participants. The conference is open for all so if you have an interest in finding out about the latest research from across Scottish Archaeology register on https://forms.gle/v9ae3RbEthSYeWYr6
We hope to be able to replicate some of the networking opportunities available at our usual conferences and will announce our plans for these soon! We will also be hosting a panel discussion on a range of topics.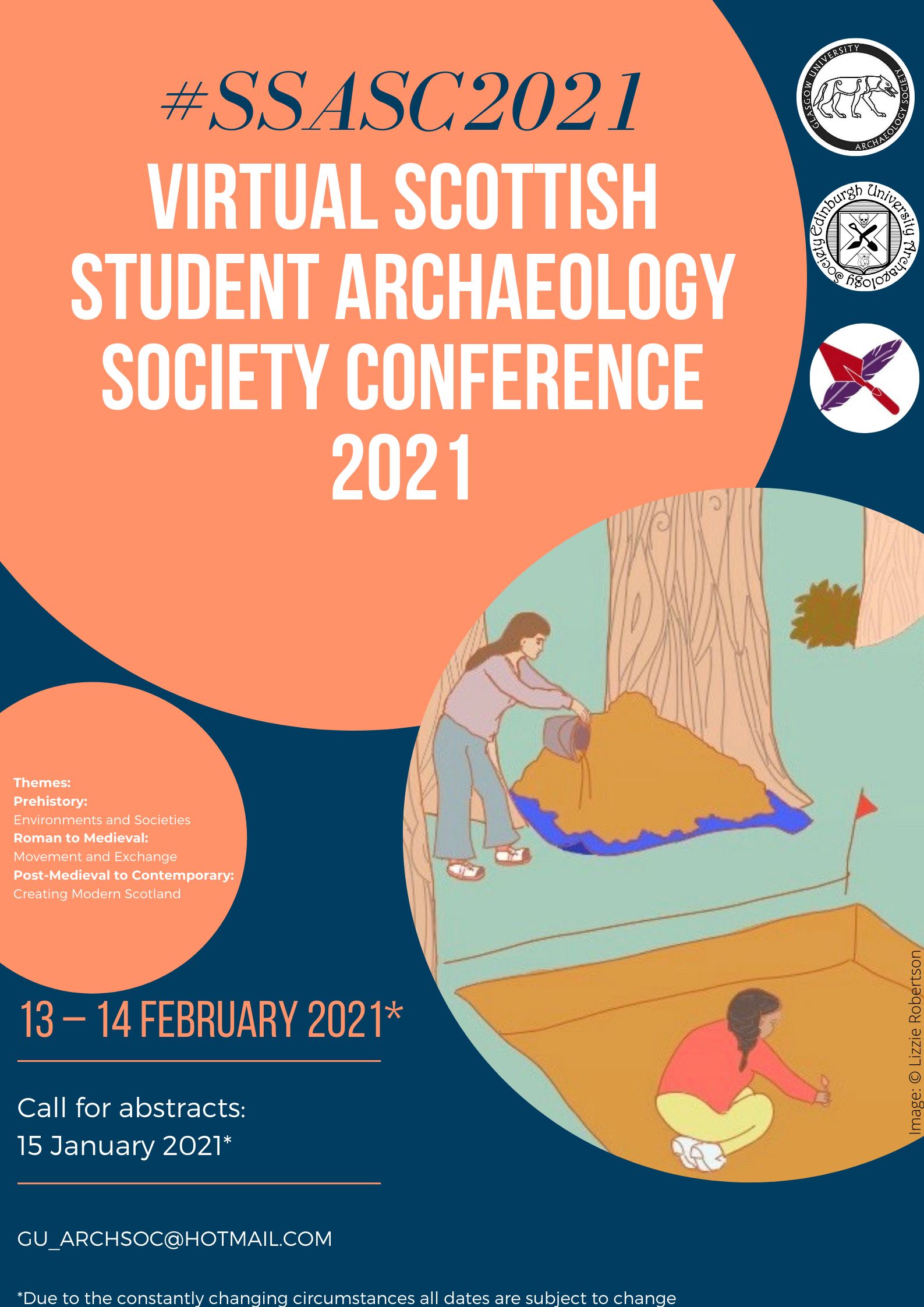 ---
First published: 17 December 2020