Virtual Teaching with University Collections: Lessons learnt & ways forward
Published: 28 September 2021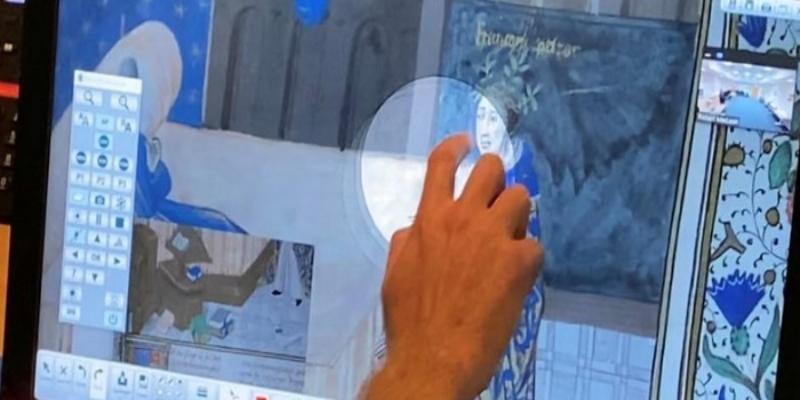 Friday 22 October 2021, 14:00-15:30.
This Zoom event, co-organised by the University of Glasgow Collections Lab and Digital Cultural Heritage Lab, and supported by the Learning and Teaching Development Fund, will look back at the last year of technology-assisted virtual collections teaching, asking the questions: What worked? What failed? What lessons have been learnt? And what next?
It will include practical demonstrations of the virtual classroom set-up at Archives & Special Collections and The Hunterian, lightning talks, and a round table discussion reflecting on a year of virtual collections teaching at the University of Glasgow and beyond.
Attendees will get the opportunity to see virtual collections teaching technology in action with demonstrations from Archives & Special Collections and The Hunterian. Virtual collections teachers & learners from the University of Glasgow and guest contributors from other organisations with expertise in this area will share their experiences and thoughts through a series of lightning talks. The event will conclude with a Roundtable Q&A with participants and speakers exploring the pedagogical and other challenged of engaging with collections this way, asking what worked well with this way of teaching and learning with collections, what where the main challenges, and importantly, what's next?
The event is free, but you need to register on Eventbrite (where there is also more information and the timetable).
---
First published: 28 September 2021