RSE Fellowships for seven UofG researchers
16th February 2017
Seven University of Glasgow researchers have been announced among the newest Fellows of the Royal Society of Edinburgh (RSE).
A total of 60 new fellows will be joining the RSE, hailing from sectors including the arts, business, science and technology and academia. they join the current RSE Fellowship whose varied expertise supports the advancement of learning and useful knowledge in Scottish public life.‌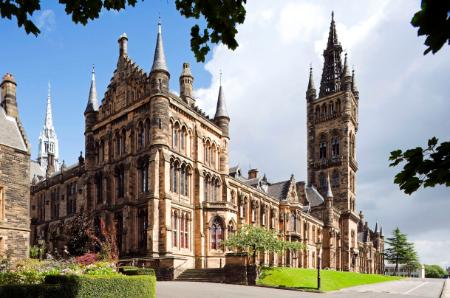 The University of Glasgow's new Fellows are:
Professor Anton Muscatelli, Principal and Vice-Chancellor of the University of Glasgow, said: "I'd like to offer my congratulations to these seven outstanding researchers on becoming Fellows of the Royal Society of Edinburgh.
"They represent an illuminating cross-section of the University's excellence in teaching and research spanning a wide range of disciplines. They join a very distinguished group of University of Glasgow researchers who are already Fellows, and I know they will contribute to the vast breadth of expertise which the RSE already represents with distinction."
The strength of the RSE lies in the breadth of disciplines represented by its Fellowship. This range of expertise enables the RSE to take part in a host of activities such as providing independent and expert advice to Government and Parliament, supporting aspiring entrepreneurs through mentorship, facilitating education programmes for young people and engaging the general public through educational events.
President of the Royal Society of Edinburgh, Professor Dame Jocelyn Bell Burnell, said: "Each newly elected Fellow has been nominated on their exceptional and extensive achievements; it is a great honour to welcome such a range of outstanding individuals to the Fellowship. In joining the RSE Fellowship, they will strengthen the Society's capacity to advance excellence across all areas of public life in Scotland and further afield."
---
First published: 16 February 2017