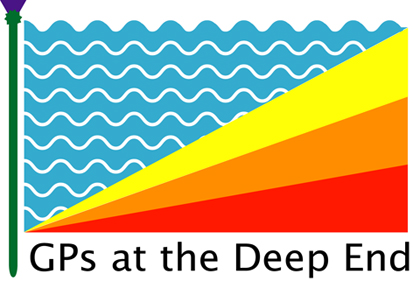 Conferences and events
Third National Deep End Conference
(Nov 2015)
This section presents materials from the Third National Deep End Conference which was held at the Erskine Bridge Hotel on 24 November 2015.
The conference report is an extensive document of record, including summaries of presentations and 16 roundtable discussions involving general practitioners from the Deep End.
Also included here, with the presenters' permission, are the Powerpoint presentations from the day.
The most substantial of these was made by Dr Helene Irvine, Consultant in Public Health at Greater Glasgow and Clyde Health Board, each of whose many slides is accompanied by explanatory notes. A short text summary of the presentation is also provided. This presentation may be of widespread interest, given its documentation of funding trends within NHS Scotland during the last decade, including substantial increases for acute hospital and community health services, with steady state funding for general practice, resulting in general practice receiving a reducing share of the NHS budget overall.
Pre-conference papers
Presentations
Back to GPs at the Deep End home page