HEHTA academic appointed to prestigious role
Many congratulations to Health Economics and Health Technology Assessment's Professor Olivia Wu, recently announced as the new chair of the NIHR (National Institute of Health Research) Health Technology Clinical Evaluation and Trials (CET) Committee.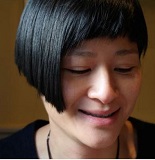 The Health Technology Assessment Programme is funded by the NIHR, in collaboration with the Chief Scientist Office (CSO) in Scotland, Health and Care Research Wales, and the Health and Social Care (HSC) Research and Development Division, Public Health Agency in Northern Ireland.
Reflecting on the appointment, Olivia said:
"I am excited to take up this new role. NIHR-funded HTA has been instrumental in the timely adoption of effective interventions that leads to health and wider societal benefits. I look forward to working with colleagues to support high-quality HTA that is inclusive, and relevant to patients and the public."
Find out more about the NIHR Health Technology Assessment Programme
---
First published: 21 September 2020