IHW welcomes new deputy director
We are pleased to announce that, on 01 August 2021, Professor Cindy Gray took up the role of IHW's Deputy Director. Cindy is based within College of Social Sciences and takes over from Professor Sally Wyke, who held this position since the institute was formed back in 2011.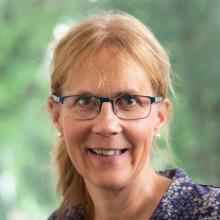 Cindy joined the University of Glasgow in June 2011 as Research Associate in the School of Social and Political Sciences. She was awarded a Lord Kelvin Adam Smith Fellowship in Health and Wellbeing in 2013, which led to her appointment as a Lecturer in 2015. She then became a Senior Lecturer in 2017 and interdisciplinary Professor of Health and Behaviour in 2019.
Cindy's research focuses on the development and evaluation of interventions to promote healthy lifestyles, both in the UK and elsewhere in the global north. Over the last four years, she has increasingly worked in low and middle income countries, particularly in east and central Africa.
Throughout her time at Glasgow Cindy has also been committed to the promotion of equality and diversity. She played active roles in the university's achievement of Athena SWAN Bronze status and in IHW's journey to its well-deserved Athena SWAN Gold Award.
Reflecting on this new appointment, Cindy said:
"I am really looking forward to the challenges and opportunities of becoming IHW Deputy Director, and in extending the network of researchers across the College of Social Sciences actively involved in interdisciplinary, cutting edge health and wellbeing research."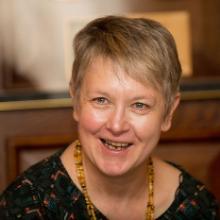 We are hugely indebted to Professor Sally Wyke for tirelessly supporting IHW in this role since the institute was first established in 2011. Her enthusiasm, good humour and sage advice over the years were much appreciated. Paying tribute to Sally's contribution to the life and work of the institute, director Professor Jill Pell said:
"Thank you, on behalf of the institute, for all your years of dedication and tenacity as deputy director, for being a great role model, and for genuinely caring about the institute, its staff and its students."
Current IHW directors
Prof Jill Pell (IHW Director)
Prof Kate O'Donnell (IHW Deputy Director, College of MVLS)
Prof Cindy Gray (IHW Deputy Director, College of Social Sciences)
---
First published: 14 March 2018