Professor Tom McMillan retires
March 2021 sees the retirement of Professor Tom McMillan, marking the end of an extraordinary academic career within Glasgow University that commenced when he joined as a Professor of Clinical Neuropsychology in August 1999.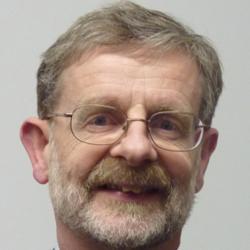 In fact, his association with the university goes back even further to the completion of his clinical psychology training at Glasgow in 1983.
Tom stands out as a leader in the field of British neuropsychology having cultivated a clinical academic career that started in the 1980s in London and continued up to the present day in his role as consultant advisor on neurorehabilitation services to NHS Greater Glasgow and Clyde.
His commitment to integrating both clinical practice and applied research made him a highly valued member of the DClinPsy programme. In 2003 Tom also established the MSc Clinical Neuropsychology programme, which has trained many of the UK's clinical neuropsychologists over the last 18 years. As president of the International Brain Injury Association Tom organised a highly successful World Congress on Brain Injury.
Tom's many contributions have been recognised in the award of lifetime achievement awards from both the British Psychological Society Professional Practice Board and Division of Neuropsychology and a Distinguished Career Award from the International Neuropsychological Society in 2016.
In a diverse portfolio of research work Tom has produced landmark papers on the long-term outcome of head injury in both population level studies and with specific groups such as prisoners and other people from disadvantaged backgrounds.
Tom's retirement in the face of the ongoing COVID19 pandemic restricts the opportunity to properly celebrate his contribution just now, but a Festschrift will be held in late 2021, jointly hosted by the DClinPsy and Clinical Neuropsychology programmes.
---
First published: 14 March 2018