WEBINAR Sexuality and Abortion Stigma Study
The Sexuality and Abortion Stigma Study (SASS) team have organised a webinar on Wednesday 03 March 2021 at 3pm to mark the launch of their new project website and research briefings.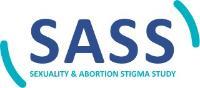 In the run up to International Women's Day 2021, this webinar will showcase the study's findings, considered in the current context of Covid-19 and ongoing shifts in abortion provision in the UK.
The webinar will be chaired by SASS Advisory Group member and President of IPAS, Anu Kumar. There will be five short presentations from the project team, including talks by SPHSU's Dr Carrie Purcell and Dr Karen Maxwell.
---
First published: 14 March 2018