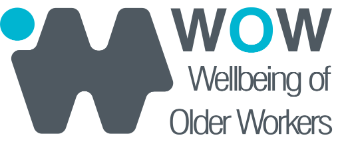 Staff consultation
In 2019, current and ex-staff aged over 50 years in the Institute of Health and Wellbeing were consulted about their experiences of being an older worker.
Read quotes of what was said:
"How do you actually wind down in retirement? Do you just stop working and the next month you don't get any wages but a pension appears, does that just happen?"
"when you're older ...it's just accepted that you are where you are and you're not going anywhere, whereas younger workers are given more opportunity to progress"
"flexibility in my working hours is the biggest thing for me"
"menopause can have quite an impact"
"there isn't much patience from younger line managers"
"if you give too much away people think it's a 'skiver's charter'!"
"we are a generation of sandwich carers"
"phased retirements is a really good idea - if you come to work every day you don't want to just stop"
This toolkit aims to help answer some of those questions as well as signpost towards policies and support at the University of Glasgow to let all older workers keep WOWing!