Scientific Advisory Board
Dr Sandro Galea Biography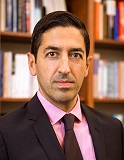 Dr Galea is a physician and an epidemiologist. He is Dean and Professor at the Boston University School of Public Health. Prior to his appointment at Boston University, Dr Galea served as the Anna Cheskis Gelman and Murray Charles Gelman Professor and Chair of the Department of Epidemiology at the Columbia University Mailman School of Public Health where he launched several new educational initiatives and substantially increased its focus on six core areas: chronic, infectious, injury, lifecourse, psychiatric/neurological, and social epidemiology. He previously held academic and leadership positions at the University of Michigan and at the New York Academy of Medicine.
In his own scholarship, Dr Galea is centrally interested in the social production of health of urban populations, with a focus on the causes of brain disorders, particularly common mood-anxiety disorders and substance abuse. He has long had a particular interest in the consequences of mass trauma and conflict worldwide, including as a result of the September 11 attacks, Hurricane Katrina, conflicts in sub-Saharan Africa, and the American wars in Iraq and Afghanistan. This work has been principally funded by the National Institutes of Health, Centers for Disease Control and Prevention, and several foundations. He has published over 500 scientific journal articles, 50 chapters and commentaries, and 9 books and his research has been featured extensively in current periodicals and newspapers. His latest book, co-authored with Dr Katherine Keyes, is an epidemiology textbook, Epidemiology Matters: a new introduction to methodological foundations.
Dr Galea has a medical degree from the University of Toronto, and graduate degrees from Harvard University and Columbia University. He was named one of TIME magazine's epidemiology innovators in 2006. He is past-president of the Society for Epidemiologic Research and an elected member of the American Epidemiological Society and of the Institute of Medicine of the National Academies of Science.
Dr Galea serves frequently on advisory groups to national and international organizations. He has formerly served as chair of the New York City Department of Health and Mental Hygiene's Community Services Board and as member of its Health Board.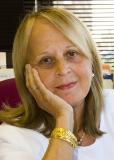 Professor Myrna Weissman
Dr. Weissman is a Professor of Epidemiology in Psychiatry, College of Physicians and Surgeons and the Mailman School of Public Health at Columbia University and Chief of the Division of Epidemiology at New York State Psychiatric Institute (NYSPI). She is a member of the Sackler Institute for Developmental Psychobiology at Columbia. Until 1987, she was a Professor of Psychiatry and Epidemiology at Yale University School of Medicine and Director of the Depression Research Unit. She has been a Visiting Senior Scholar at the Institute of Medicine, National Academy of Sciences, Washington D.C. She received a Ph.D. in epidemiology from Yale University School of Medicine in 1974.
Her research is on understanding the rates and risks of mood and anxiety disorders using methods of epidemiology, genetics, neuroimaging, and the application of these findings to develop and test empirically based treatments and preventive intervention. Her current Interest is in bringing psychiatric epidemiology closer to translational studies in the neurosciences and genetics. She directs a 3-generation study of families at high and low risk for depression who have been studied clinically for over 30 years and who are participating in electrophysiology and imaging studies. She has directed these multi-centered studies to determine the impact of maternal remission from depression on offspring. She is one of the PIs in a multi-centered study to find biomarkers of response to the treatment of depression and other disorders. Along with her late husband Gerald Klerman she developed Interpersonal Psychotherapy, an evidenced-based treatment for depression with over 100 clinical trials of efficacy. Studies using IPT have been carried out worldwide and a manual for group IPT is available through the World Health Organization.
Dr. Weissman has been a consultant to many private and public agencies, and is a member of the National Academy of Medicine. She has been the author or a co-author of over 600 scientific articles and chapters, and 11 books. She has been the recipient of numerous grants from NIMH, NARSAD Senior Investigators Awards; grants from other private foundations and numerous awards for her research. She is on the editorial board of several journals including JAMA Psychiatry, Biological Psychiatry.
In April 2009, she was selected by the American College of Epidemiology as 1 of 10 epidemiologists in the United States who has had a major impact on public policy and public health. The summary of her work on depression appears in a special issue of the Annals of Epidemiology, Triumphs in Epidemiology. In January 2016 she was listed as one of the 100 highly cited authors in Google Scholars Citation.
Professor Tom Fahey
Tom Fahey is Professor of General Practice in RCSI and is Principal Investigator for the HRB CPCR. He graduated in Medicine from University College Dublin (UCD) in 1986 and subsequently trained in General Practice and Public Health Medicine. Previous posts include: Professor of Primary Care Medicine, University of Dundee (2002-2006), Senior Lecturer in Primary Health Care, University of Bristol (1995-2002) and Honorary Lecturer in Public Health (University of Oxford, (1992-5).
Prof Fahey has over 23 years of experience in academic general practice which includes working as a GP in Oxford, Bristol, Dundee and Dublin. He combines clinical work with teaching and research, and continues to see patients at Belgrave Clinic, Dublin
Prof Fahey has a longstanding interest in applied Clinical Epidemiology or Evidence-Based Medicine. He has been Principal Investigator of the HRB Centre for Primary Care Research (CPCR) since its inception in 2008. The CPCR research programme reflects a programme of activity that encompasses appropriate prescribing to vulnerable patient groups, evidence-based diagnosis and implementation of research with the use of computer-based Clinical Decision Support Systems (CDSSs). Prof Fahey also leads the HRB Collaborative Doctoral Award, "Right Care", in collaboration with Trinity College Dublin and the University of Limerick.
Professor Rona Campbell
Rona Campbell is Professor of Public Health Research, and leads the Centre for Public Health within Bristol Medical School's Department of Population Health Sciences at the University of Bristol. She is a National Institute for Health Research (NIHR) Senior Investigator and is the Bristol-based Director of the Development and Evaluation of Complex Interventions for Public Health Improvement group (DECIPHer) and the Bristol lead for the NIHR School for Public Health Research (SPHR) and Deputy Director of the national school. Rona leads programmes of research concerned with multiple risk behaviour in adolescence and health promotion in schools. She is currently involved in a number of randomised controlled trials and systematic reviews all seeking evidence for the best ways to improve the health and well-being of children and young people. Rona has a strong interest in methodological research, in particular, how to use qualitative methods alongside quantitative approaches, and how to make better use of social and behavioural theory in public health research.