Postgraduate research opportunities
Postgraduate research opportunities
Applications from prospective UK, EU and international students are welcome at any time.
Applying to undertake a PhD in Geographical and Earth Sciences
All applicants will need to complete the online registration process, accessible here
All applicants will need to upload information about their previous study (copies of your degree certificates and transcripts of undergraduate or previous degrees, and official translations if needed), a CV, and two supporting reference letters on headed paper. They must also upload a one page research proposal.
In addition, applicants whose first language (or the language of instruction for their first degree) is not English are required to include evidence of their English language ability. For more information please look here
International applicants will need to upload an image of their passport photo page.
Advice on visas can be obtained from the Recruitment and International Office (RIO). Information on the Academic Technology Approval Scheme (ATAS) can be obtained from the Foreign and Commonwealth Office (external page here).
Please be aware that this is an outline for application to undertake a PhD at the University of Glasgow. Scholarship competitions and other funded schemes (for example, Research Council awards) will have their own specific requirements alongside of this.
Scholarships
Scholarships to fund PhD students will be announced in October 2017
MSc by Research
Please see our Earth Systems Research for all current MSc by Research opportunities in
Please contact the named supervisor on your chosen project to discuss the proposed research before you apply.
Further details on how to apply for a research degree at the University of Glasgow are here
MSc by Research (Marine and Coastal Science projects)
There are many exciting opportunities for MScs by Research available in the School. Fee waivers (UK equivalent) may be available for suitably qualified candidates if the projects are Marine and Coastal research orientated.
Currently available projects:
Ocean acidification analogues: CO2 venting variability and organismal adaptation
Supervisors: Drs Nick Kamenos (UofG), Tali Babila (U of California Santa Cruz), Noelle Lucey (Smithsonian Tropical Research Institute)
Ocean acidification (OA) is likely to detrimentally affect marine biodiversity and ecosystem function. Real-world contemporary studies are often conducted at marine CO2 vent representing analogues for future OA; these give us important information on the mechanistic responses of marine biota to changes in OA-induced carbonate chemistry. However, vent systems can be variable over time adding an extra dimension to organismal responses at vent sites. This research will assess venting variability at the Ischia vent system and determine its role as a driver of organismal responses to projected OA. The student will gain expertise in state-of-the-art approaches to analysing determining venting processes, with the potential opportunity to validate laboratory results at field vent sites.
Raising the dead: resilience of Black Corals revealed in their growth rates
Supervisors: Dr Nick Kamenos (UofG), Dr Marina Carreiro-Silva (University of the Azores).
Cold-water coral ecosystems are key biodiversity hotspots in the deep sea. Their structural complexity, created by the long-lived corals themselves, provides ecosystem services including essential fish habitat and carbon cycling. However, the three dimensions structures they create are extremely vulnerable to disturbance such as that caused by fishing; this alters their heterogeneity undermining the services they produce. A major step needed to quantify their resilience and protection requirements is to understand coral growth rates over the life of an individual and between individuals. This project will determine the growth rates of Azorean Black Corals (Leiopathes sp.) over their 2000 year-long life span along with their sensitivity to external disturbance. The student will gain expertise in state-of-the-art approaches to determining coral growth and sensitivity at annual to millennial time scales.
Spatiotemporal drivers of Atlantic environmental change during the last century
Supervisor: Dr Nick Kamenos (UofG), Prof. Trevor Hoey (UofG).
There is evidence of spatiotemporal differences in Atlantic environmental change over the last century. However at present we have a poor understanding of the drivers of such differences and the impacts the may have on marine productivity. This is because we do not have highly resolved spatiotemporal records of Atlantic variability over the last century. This project will determine spatiotemporal trends in the Atlantic marine environment over the last century using proxy-derived environmental reconstructions and the drivers of those trends. The student will gain expertise in state-of-the-art approaches to determining climatic variability and its drivers including assessing proxy-based reconstructions and modelling techniques.
In the first instance contact Nick Kamenos to discuss proposed research projects before you apply.
Further details on how to apply for a research degree at the University of Glasgow are here
Earth Systems Research Group (ESRG)
PhD projects in the Earth Systems Research Group (ESRG)
Planetary science
Fingerprinting the carbon cycle
‌Blue carbon under global change‌ (Deadline: 18th December 2017) Superviors: Dr Nick Kamenos (Glasgow), Dr Heidi Burdett (The Lyell Centre), Prof. John Baxter (SNH), Dr Iain Davies (Marine Scotland), Dr Adrian Bass (Glasgow)
NERC Funded PhD Studentships IAPETUS Doctoral Training Partnership
IAPETUS is a NERC-funded Doctoral Training Partnership, and has 12 fully-funded postgraduate studentships for new, high-calibre PhD students in the 2018/2019 academic year.
Applications afor projects will be accepted from Nov 2017 and project details can be found here:
http://www.iapetus.ac.uk/category/institution/glasgow/
IAPETUS' postgraduate studentships are tenable for between 3 and 4 years, depending on the doctoral research project the student is studying and provides the following package of financial support:
A tax-free maintenance grant set at the UK Research Council's national rate, which in 2016/17 was £14,296.
Full payment of their tuition fees at the Home/EU rate & access to extensive research support funding.
Part-time award-holders are funded for between six (6) and eight (8) years and receive a maintenance grant at 50% of the full-time rate.
Eligibility: All applicants need to meet NERC's eligibility criteria to be considered for an IAPETUS studentship and these are detailed in NERC's current studentship handbook. IAPETUS is only able to consider applications from Home/European Union candidates. International candidates are not eligible to be considered and where an candidate from another EU country has not been resident in the UK for 3 years or more prior to the commencement of their studies with IAPETUS, they will only be eligible for a fees-only studentship.
IAPETUS is looking for candidates with the following qualities and backgrounds:
A first or 2:1 undergraduate degree, or have relevant comparable experience;
In addition, candidates may also hold or be completing a Masters degree in their area of proposed study or a related discipline; &
An outstanding academic pedigree and research potential, such as evidenced through the publication of articles, participation in academic conferences and other similar activities.
How To Apply:
Prospective applicants are first asked to contact the project primary supervisor to discuss their fit to the project. Please do this as early as possible. The supervisor will advise whether the candidate should submit an on-line application to the University of Glasgow for graduate school entry.
Instructions on how to apply to the University of Glasgow can be found here: http://www.gla.ac.uk/colleges/scienceengineering/graduateschool/postgraduateresearchstudy/howtoapply/
Importantly, in addition to the materials requested by the University of Glasgow (application form, transcripts, CV, references), applicants should also include a cover letter, no longer than 2 pages of A4 in length, detailing your reasons for applying for a PhD and why you have selected your chosen IAPETUS doctoral research project.
Summary of staff research areas in the ESRG
Solid Earth
Dr Daniel Koehn
Research interests: Fracturing, fluid flow, fracture sealing, geothermal systems
Dr Tim Dempster
Research interests: Using minerals to reveal crustal processes

Dr John Mac Donald
Research interests: Clumped carbonate isotopes as a paleothermometer
Prof. Roderick Brown
Research interests: Low-temp thermochronology, cosmogenic nuclides, geodynamics & landscape evolution
Dr Brian Bell
Research interests: Evolution of lava sequences, thermal influence of minor intrusions
Dr David Brown
Research interests: Volcanology and sedimentology
Dr Christina Persano
Research interests: Earth science
Dr Iain Neill
Research interests: Formation of the Earth`s lithosphere through geologic time
Fingerprinting the Carbon Cycle
Dr Nick Kamenos
Research interests: Blue carbon, ocean acidification, paleoclimate reconstruction
Prof. Susan Waldron
Research interests: Aquatic biogeochemical cycles, stable isotopes in biogeochemical cycles, stoichiometry
Dr Jaime Toney

Research interests: Biomarkers, paleoclimate reconstruction
Dr Adrian Bass
Research interests: Fluvial carbon cycling, pyrogenic carbon, laser stable isotope analysis

Dr Thorsten Balke
Research interests: Experimental biogeomorphology, Salt marshes and mangroves, Ecosystem-basedcoastal defence, Restoration ecology and ecosystem services
Dr Brian Barrett

Research interests: Radar & multispectral remote sensing, machine learning, land use dynamics, soil moisture, grassland & upland ecosystems
Solar System Volatiles
Prof. Martin Lee

Research interests: Geology of Mars, evolution of primitive asteroids, water-mineral interactions
Dr Jaime Toney
Research interests: Biomarkers, paleoclimate reconstruction
Dr Lydia Hallis

Research interests: Volatile element isotopes
Dr Ben Cohen
Research interests: Terrestrial volcanism, Martian volcanism, Ar/Ar chronology

Quantitative Geomorphology
Prof. Trevor Hoey

Research interests: Sediment transport, sediment tracers, braided river dynamics
Dr Jim Hansom
Research interests: Coastal processes, polar environmental change
Dr Larissa Naylor
Research interests: Biogeomorphology, coastal defense

Dr Rhian Thomas
Research interests: Ecohydraulics, river habitat utilisation, modelling braided rivers
Dr Thorsten Balke
Research interests: Experimental biogeomorphology, salt marshes & mangroves, restoration ecology and ecosystem services
Dr Richard Williams
Research interests: Monitoring & modelling braided river morphodynamics, river restoration, numerical modelling of flood risk
Dr Cristina Persano
Research interests: Earth science
Dr Elizabeth Petrie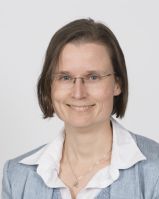 Research interests: Geomatics, non-gravitational force effects on GPS orbits, higher order ionospheric effects on GPS
Dr Martin Hurst
Research interests: geomorphology, tectonically active landscapes, eroding coastlines
Dr Brian Barrett

Research interests: Radar & multispectral remote sensing, machine learning, land use dynamics, soil moisture, grassland & upland ecosystems
Human Geography Research Group
PhD Studentships in Cultural Geography and Historical Geography (2018)
PhD Studentship Opportunities in Cultural Geography and Historical Geography at the University of Glasgow, 2018
The School of Geographical and Earth Sciences at the University of Glasgow is pleased to invite applications for AHRC +3 PhD studentship opportunities, through its involvement in the Scottish Graduate School of Arts and Humanities (SGSAH), a Doctoral Training Partnership of 8 Scottish HEIs.
The School Geographical and Earth Sciences (GES) welcomes student proposals which relate to existing research activity in the following areas:
Cultural geography

Historical geography

Stressed environments and communities

Historical geographies of science

Historical geographies of resistance and labour

Arts, health and well-being

Performance and ecology
Studentships are available to applicants living in the UK and the European Union.
UK students are eligible to apply for full studentship support (stipend and fees) for an award beginning in October 2018. EU students are eligible to apply for fees-only support for an award beginning in October 2018.
For full details, please visit:
http://www.gla.ac.uk/colleges/arts/graduateschool/fundingopportunities/
Applicants with a Masters degree (or currently studying for a Masters qualification) will be prioritised.
To be considered for an award, candidates must have submitted an admission application for postgraduate research studies at the University of Glasgow and provided two academic references through the university's application system by Friday 15th December 2017.
Within the School of Geographical and Earth Sciences, prospective applicants with enquiries should contact:
Deborah Dixon, Head of Graduate Studies (Deborah.Dixon@glasgow.ac.uk)
or
Hayden Lorimer, Human Geography Research Group, GES, (Hayden.Lorimer@glasgow.ac.uk).
Details of research in the School of GES are available at:
http://www.gla.ac.uk/schools/ges/research/humangeographyresearch/
Successful applicants to SGSAH benefit from fees, stipend and significant additional flexible funding to shape their doctoral training to meet their individual needs.

SGSAH students will have access to the rich resources available in all Scottish HEIs as well as unique training opportunities developed in partnership with SGSAH's 29 founding supporter organisations. These prestigious and internationally-renowned organisations include the National Museum of Scotland, the National Library of Scotland, the National Theatre of Scotland, Scottish Ballet, the National Galleries of Scotland, BBC Scotland, Scottish Opera, the Royal Scottish National Orchestra and the Royal Scottish Chamber Orchestra, the Edinburgh International Book and Film Festivals, the Scottish Sculpture Workshop and a diverse range of local and regional arts, culture and heritage organisations. They have committed to support students in a variety of ways including exclusive access to training events, mentoring, talks, visits and funded placements and internships.
Summary of staff research areas in Human Geography
Deborah Dixon: Feminist Geopolitics; Monstrous Geographies; Art/Science Collaborations; Aesthetic Geographies. Deborah's research work is primarily concerned with the interplay between poststructuralist and feminist materialist theories, as manifest in the biographies of various 'monstrous' forms, from Enlightenment beasts in the French countryside to the channelling forms of spiritual mediums, as well as the fleshy medium of Bioart, and the labouring bodies of migrant workers.
Dave Featherstone: Geographies of solidarity; Political Cultures of Internationalism; Historical Geographies of Labour and Resistance; Translocal social and political movements; Political Song (in association with the Janey Buchan Political Song Archive at Glasgow University); Climate Justice; Political Articulations of the Crisis. Dave's research is based at the intersections of political and historical geography. He has core research interests on the relations between space, politics and resistance/ subaltern contestation. He is keen to work with students who are developing a direct political engagement through their research in various ways.
Hayden Lorimer: historical-cultural geographies of landscape; animal geographies and more-than-human geographies; environmental change and writing cultures; histories of geographical knowledge; experimental methodologies and geographies; geographies of the senses / sensuous geographies; regional writing and topographic cultures; questions of Scottish 'cultural heritage.'
Cheryl Mcgeaghan: Cheryl's ongoing research interests concern historical and cultural geographies of mental ill-health and asylum spaces, history of psychiatry and psychoanalysis, histories of science, life-writing and biography, and psychotherapeutic practices such as art therapy. Methodologically, I am interested in critically investigating the practices of the 'archive' and using visual methods to capture situated memories.
Simon Naylor: Historical geographies of science, technology and exploration; Historical and cultural geographies of weather and climate. Simon's research investigates the historical geographies of the natural sciences, including botany, zoology, geology, antiquarianism, geography, meteorology, geophysics, and terrestrial magnetism, as well as economic and social survey. He is interested in the significance of specific places and settings for the development of scientific ideas, practices or techniques and in the relevance of particular spatial units - landscape, region, or nation for instance - for the conduct of science.
Hester Parr: Emotional and embodied geographies; Mental health and illness; Arts and Health; Experimental methodololgies; Ethnographies of everyday life; Creative writing. Hester is interested in geographies of emotions, embodiment and creativity with respect to health and well-being. Her research expertise includes 20 years of work on social and cultural geographies of mental health and illness. Hester has interests and experience in working via overt and covert ethnographies, collaborative film-making, focus groups, interviews-on-the-move, internet surveys and email-based research relationships, telephone interviewing and co-writing, participatory research relationships.
Chris Philo: Historical geography of mental health subjects (asylums, doctors, patients, 'illnesses'); Contemporary health geographies of different kinds of chronic conditions; Geographies of children and childhoods, with particular reference to the neglected fields of very young children; Episodes and people in the history of geographical inquiry; Philosophical and social-theoretical engagements with matters of geography, space and location.
Jo Sharp: Subaltern Geopolitics; Feminist Geopolitics; Social Ecologies of Zoonoses. Jo's research seeks to reconstruct an alternative vision of the current "war on terror" from the point of view of a continent which is usually rendered silent in various geopolitical visions, or little more than a "site of violence and disorder" and thus always offering the possibility of threat to security. She is also working on zoonotic transmission patterns among animal hosts, which are responsible for transmission to humans, and the key socio-economic and behavioural determinants of human disease risk in different agro-ecological settings.
Ian Shaw: Political geography; Political philosophy; More-than-human geographies. Ian is interested in the geopolitical transformations associated with the rise of drones in U.S. national security strategy and beyond. In particular, his approach emphasises why the drone is a political actor - a technology that is slowly but definitively changing social, territorial, and sovereign relations. The point of such work is to fully understand the objects and materials that are responsible for producing inequality, difference, and change in the world.
Lazaros Karaliotas: Urban geography; Political philosophy; Urban uprisings and movements; Urban commons; Geographies of populism; Urban governance and politics, with particular reference to urban infrastructures; Geographies of neoliberalization and austerity; Geographies of post-democratization; Urban political ecology, with particular reference to the politics of urban sustainability, climate change, and the Anthropocene. Lazaros' research explores the intersections between the urban and the political. He is interested in the role of cities in process of de-politicization and re-politicization and in the relations between cities, nature and politics.
Emma Laurie: Politics of Health; Emotional Geographies; Feminist Geopolitics; Postcolonialism and Development; Geographies of Violence and Peace; Health Systems Strengthening; Human Rights. Emma's research is concerned with the politics of health, especially in low-income settings, framed by a human rights perspective, driving forward more capacious understandings of violence. Emma is involved in interdisciplinary projects on zoonotic diseases and antimicrobial resistance in Tanzania, and is keen to develop interdisciplinary PhD projects in these areas.