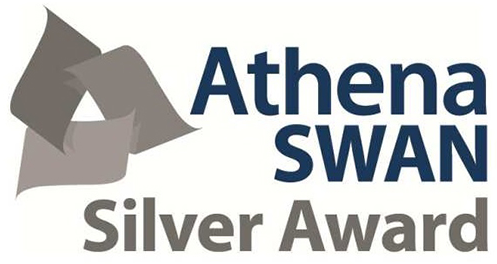 Equality and diversity
Athena SWAN in Geographical & Earth Sciences is known as 'SWAN@GES'. We first engaged with Athena Swan in 2012-13 and currently hold a Silver Award. This pathway means that we are now able to incorporate professional staff in the Athena SWAN programme and action plan at a local level. This inclusive approach should encourage further improvement of our workplace for all.
Our motto is 'what is good for women is good for everyone', and we strive to make SWAN@GES relevant and helpful to all genders.
The GES Self Assessment Team is very active and hosts regular social and career development events.
We are concerned with issues that span the whole school and this makes our programme of action very busy and engaged.
We have recently put in place a variety of interventions to help staff at work: we cover issues such as work-life balance, women's career development opportunities, informal mentoring, academic promotions and education about gender in Geographical & Earth Sciences.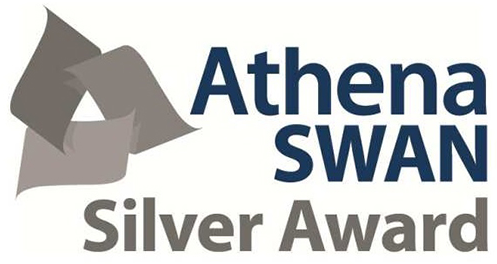 GES Self-Assessment Team
Allan Hollinsworth is a PhD student in ESRG studying the permeability evolution of crystalline fault zones. Having completed his undergraduate degree in 2015, Allan has joined the Athena Swan program's post-graduate team within GES with the aim of furthering the University ambition to promote ideals of equality.
Annemarie Pickersgill is a current PhD student in Earth Sciences studying geology and geochronology of impact craters at GES and SUERC. In addition to working on her research project she is a demonstrator for levels 2 and 3, a STEM ambassador, and participates in outreach events.
Dawn Bradshaw has been with GES since 2007 as Head of School Administration and leads the DATA group for Athena Swan since 2015. She's hopeful that her work with Athena SWAN might be a helpful for her management of professional staff in terms of skills and career development. She lives in a dual career household with 2 cats.
Hester Parr (Chair of AS SAT) is a Professor in Human Geography and has worked in GES for 6 years. She joined as a part-time member of staff at Reader level, after a year's maternity leave and a short career break. She became a full-time member of staff in 2013. She has served on Swan@GES SAT since 2012 and was part of the bronze-award application team. She now chairs the SAT. She is part of a dual academic career household.
Iain Neill is a University Teacher, geochemist and tectonic geologist, having joined GES in 2014 after several years of postdoctoral research in Durham. He is Level 1 course coordinator for Earth Science and also teaches regularly on residential field courses. He is new to the SAT.
Jaime L. Toney is a Senior Lecturer in Organic Geochemistry. She joined GES as a non-permanent post-doctoral research associate in April 2011. She became a full-time member of staff in March 2013 and is a Health & Safety Officer, manages a research and laboratory group, and teaches 2nd, 3rd, and 4th year courses in Earth Science and Geography. She has served on the SWAN@GES SAT since its conception in 2012 and was part of the bronze-award application team. She is a single parent with full custody and occasionally works from home to accommodate caring duties of her daughter.
Jean McPartland is a Personal Assistant to the Head of School in GES. She joined the University in 1998 and GES in 2006. She has served on the SWAN@GES SAT as Clerk since its conception in 2012, and was part of the bronze-award application team. Jean is part of a dual career household and has two children.
John MacDonald is a Lecturer in Earth Sciences. He joined GES in March 2015 after 2 years of postdoc at Imperial College London where he was briefly involved in their Silver Athena Swan award. This is his first permanent academic position.
Martin Lee is Professor of Earth and Planetary Science. He joined the University of Glasgow as a Lecturer in 2000, and became Head of the School of GES in August 2015. Martin is line manager for 35 members of academic staff in the School.
Rhian Thomas is a Lecturer in Physical Geography and joined GES 11 years ago. She works part-time and during her time at GES has had three maternity leaves, so has child-care responsibilities for three young children, having returned from the last maternity leave in January 2015. She is Convener of Level 4 Geography and Exams Officer for GES. She joined the successful bronze award-winning GES Athena Swan team in 2015.
Sabina Lawrie is a current PhD student in Human Geography, and completed her undergraduate degree at Glasgow in 2011. After a 2 year gap teaching English, she returned on a 1+3 Masters and PhD programme in 2013. She has taught on both 1st and 2nd year courses during her time as a PhD student. She joined Swan@GES in 2014 and heads up the PG sub-group and serves on the ST group. She lives with her partner, and spends most of her free time dancing or dressmaking.
Yvonne Finlayson is the Technical Unit Manager in GES, responsible for the Technical staff, a member of GES Executive Committee and the Chair of GES Health & Safety Committee. She has been a full time member of staff for over 30 years. She has been part of Athena Swan GES SAT Committee since 2015.
Katie Farrell is the Glasgow University Equalities officer that links the GES SAT with the University.