Microsystem Technology Group
Microsystem Technology Group
‌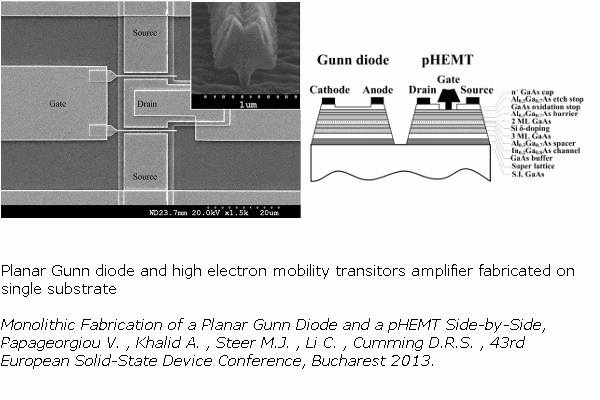 The University of Glasgow Microsystem Technology Group researches and develops a wide range of leading-edge technologies including:
Combined electronic sensor and actuator systems
Medical diagnostic devices
Integrated single-chip CMOS sensor devices Sensor arrays
Wireless sensors
Terahertz technology and systems
Control and data processing hardware and software for sensor systems
Our research work makes full use of the analog/digital/mixed signal VLSI design and test facilities of the Glasgow Electronics Design Centre, and the custom device fabrication facilities of the James Watt Nanofabication Centre. We collabarate extensively with engineers, biotechnologists, medics, vets, and computer scientists at a number of other UK and overseas universities. We are also supported by a number of leading multinational companies. Our work continues to attract extensive funding and support from both government research bodies and leading electronics companies.
‌