UofG Women in Engineering
‌
Margaret Lucas
Margaret Lucas is Professor of Ultrasonics, with a research group that spans a range of research application areas in high power ultrasonics.
"The most exciting aspect of working in ultrasonics is the diversity of research, with current projects on ultrasonic needles for bone biopsy, an ultrasonic drill for planetary exploration, ultrasonic orthopaedic surgical devices, and an ultrasonic compactor for an oil exploration tool. We also work on novel transducers for delivery of the vibrations, including for delivery of combinations of vibration modes, and multiple frequency tuning capability through incorporation of smart materials."
Margaret's research has been funded by the research councils and a large number of industries, with her early work on ultrasonic cutting devices largely concentrating on food cutting and supported by Nestle. The move into surgical devices presents very different challenges and requires close working with clinicians and medical device companies, but the consistent focus is in understanding how the ultrasonic vibrations interact with the material to be cut or drilled or cored, whether it is human tissue, Martian rocks or a confectionary bar.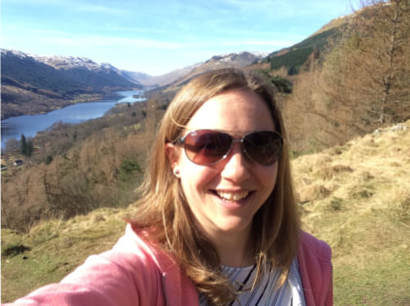 Linda Brown
I'm a Chartered Civil Engineer who worked in Industry as a Structural Engineer for many years designing buildings and bridges. I have been a lecturer at the University of Glasgow for nearly 5 years.
I am an enthusiastic Civil Engineer who uses her industry experience to teach UoGstudents Structural Design and Construction Management. With strong industry links I organize guest speakers and construction site visits and liaise with the Institution of Civil Engineers. I have a pedagogical interest in how Engineering subjects are taught in Higher Education, particularly through design projects. I am an active STEM Ambassador, regularly getting involved in UoGEngineering outreach projects with school pupils as well as going out to local schools to support STEM activities.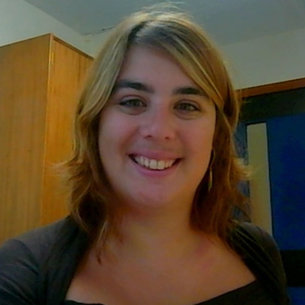 ‌‌
Caroline Gauchotte-Lindsay
I have been a lecturer at the University of Glasgow for nearly 5 years and enjoy teaching our Civil Engineering students. I also have a young daughter and like knitting and stitching (sometimes microbes), hiking and travelling.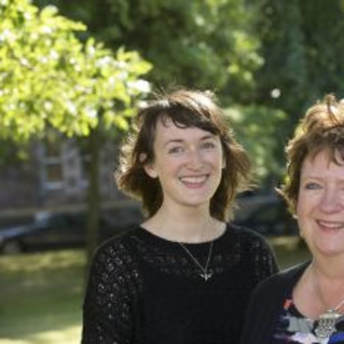 ‌‌
Stephanie Connelly
I work in the Water and Environment Research Group. Together with scientists across the world we develop new low-cost, low-energy water treatment technologies by harnessing the power of microbes.

Living in Scotland it is easy to take clean water for granted yet as many as 2.5 billion people worldwide live without access to adequate sanitation. The impact of this on both quality of life and the environment is devastating. I work on the development of new low-cost, low-energy biological wastewater treatment systems powered by microbes that can clean dirty water by eating dissolved contaminants. Whilst microbes are able to eat an amazing range of contaminants, they don't always do so in predictable ways. I apply engineering principles to the study of microbes such that we can improve our designs to provide safe, reliable treatments for all.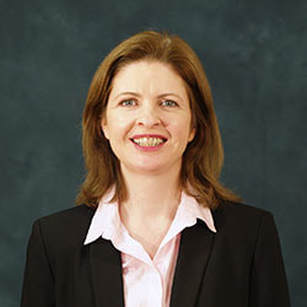 ‌‌‌
Fiona Bradley
I studied Civil Engineering at the University of Glasgow 30 years ago. When I graduated, I went to work as a Structural Engineer for the International Engineering Consultancy Arup and worked on a variety of building and infrastructure projects across the world. I worked in in the Glasgow, Manchester, Aberdeen and Sydney offices over a 13 year career and became a Chartered Civil Engineer in 1996. I became an Engineering Lecturer fifteen years ago and joined the University of Glasgow 18 months ago. I have two teenage daughters and love playing music, hill walking and travelling.
‌‌
Nelly Mountcoudiol
My name is Nelly and I come from France. I have been a post-doctoral researcher for almost 2 years at the University of Glasgow. I am a water engineerspecialised in hydrogeology. I study groundwater, the invisible water contained in the ground below our feet. During my free time, I like to do sport (high intensity training, hiking…) and travel to new places.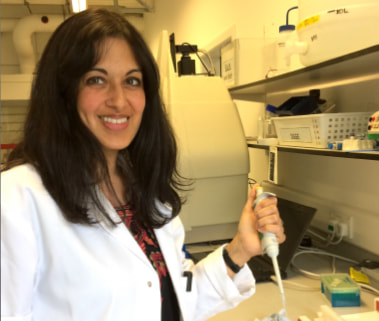 ‌‌‌
Jillian Couto
I am a gene scientist and I engineer microbes for better biotechnologies. Microbes live in our natural environments on Earth and contain a rich reserve of genes for many different products. I 'hunt' for these genes and then engineer lab microbes to use them to make useful things, such as biofuels. I have looked for genes in soils from hot springs and deserts in Chile as well as lakes in the Swedish Arctic.
A lot of these technologies work well in a lab, but cannot be used at the scales that we need in everyday life. There are certain 'pressure points' in the biology of these microbes that lead to scaling issues. I am researching these 'pressure points' to improve scaling strategies.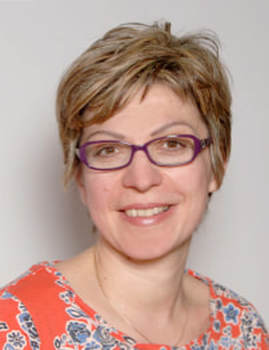 ‌‌‌‌
Aleksandra Vuckovic
I am a biomedical engineer. I create novel rehabilitation technologies to help people with injuries to the spinal cord or stroke to get better. I use Brain Computer Interface technologyto achieve this. I record brain waves using electroencephalograph(EEG) and with a bit of math and clever engineering I create brain traintherapies. Researchers like me always first try everything on themselves in a laboratory, but ultimately, most of the things we design, we test on patients at hospitals. I also teach biomedical engineering courses.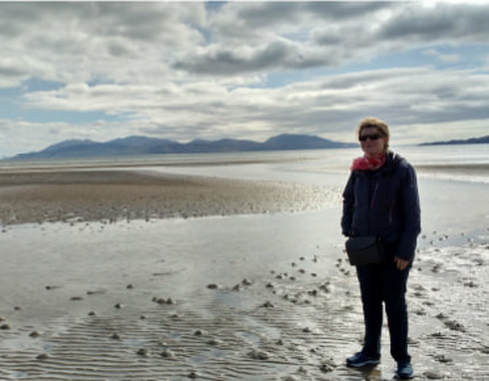 ‌‌‌‌‌
Angela Busse
My name is Angela and I am originally from the state of Bavaria in Germany. I have been a lecturer at the School of Engineering for almost four years.
I am a Lecturer in Mechanical Engineering working in the area of fluid dynamics. We investigate how fluids like water or air flow. When you look around you, you can see fluid dynamics almost everywhere, for example the flow in the River Kelvin, smoke rising from a chimney or when stirring a cup of tea.
My main research interest is the effect of rough surfaces on wall-bounded turbulent flows. Surface roughness can for example be caused by erosion or by the accumulation of dirt. Roughness increases fluid dynamic drag, so having a better understanding of its effects will help us to build more efficient airplanes and ships.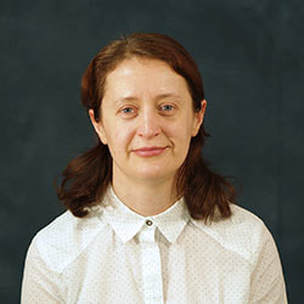 ‌‌‌‌‌‌
Cindy Smith
My overarching research interests are in the field of molecular microbial ecology and water quality, with particular focus on microbial community structure and functioning in natural (coastal sediment, aqauculture) and engineered (drinking water) ecosystems. Specifically, research on the nitrogen cycle focuses on unravelling the key drivers, interactions and environmental controls of the microorganisms driving the nitrogen cycle. Drinking water microbiology research focuses on potable water quality with respect to the effects of conditioning shear stress on biofilm development; the fate of pathogens and faecal indicator organisms within water distribution systems and the use of biofiltration to deliver water quality.‌‌‌‌‌‌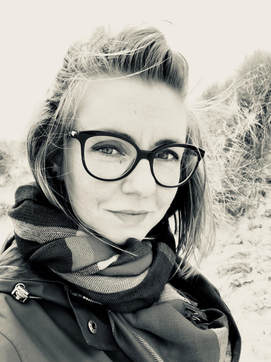 ‌‌‌‌‌‌
Melanie Jimenez
Melanie is an EPSRC fellow with a strong interest in medical and environmental diagnostics. She has engineered devices for characterizing, sorting and purifying a wide range of biological particles, from waterborne pathogens to stem cells, using microfluidic technologies. Her current research aims to tackle the challenge of rapid diagnosis by developing a suite of new nano- and micro technologies capable of isolating pathogens from complex clinical samples (e.g. blood) to promote the use of advanced detection and characterisation assays. The overarching aim of her work is to develop new medical diagnostic tools to improve patient outcomes through targeted treatment and reduce antimicrobial resistance.
Melanie also has a passion for art and science communication which has resulted in a wide range of hands-on activities and videos she produced for engagement. The significance of her engagement activities resulted in her being the recipient of the Wellcome Trust Frontiers Innovator Award and the University of Glasgow Engaged Researcher of the Year.