Interdisciplinary Learning Education Technology and Society (ILETS)
Interdisciplinary Learning Education Technology and Society (ILETS)
Welcome
ILETS (Interdisciplinary Learning, Education, Technology and Society) explores emerging issues that permeate our political, personal, social and professional lives through emerging technologies and education. Our members come from a range of interdiciplinary academic and professional backgrounds in research and teaching.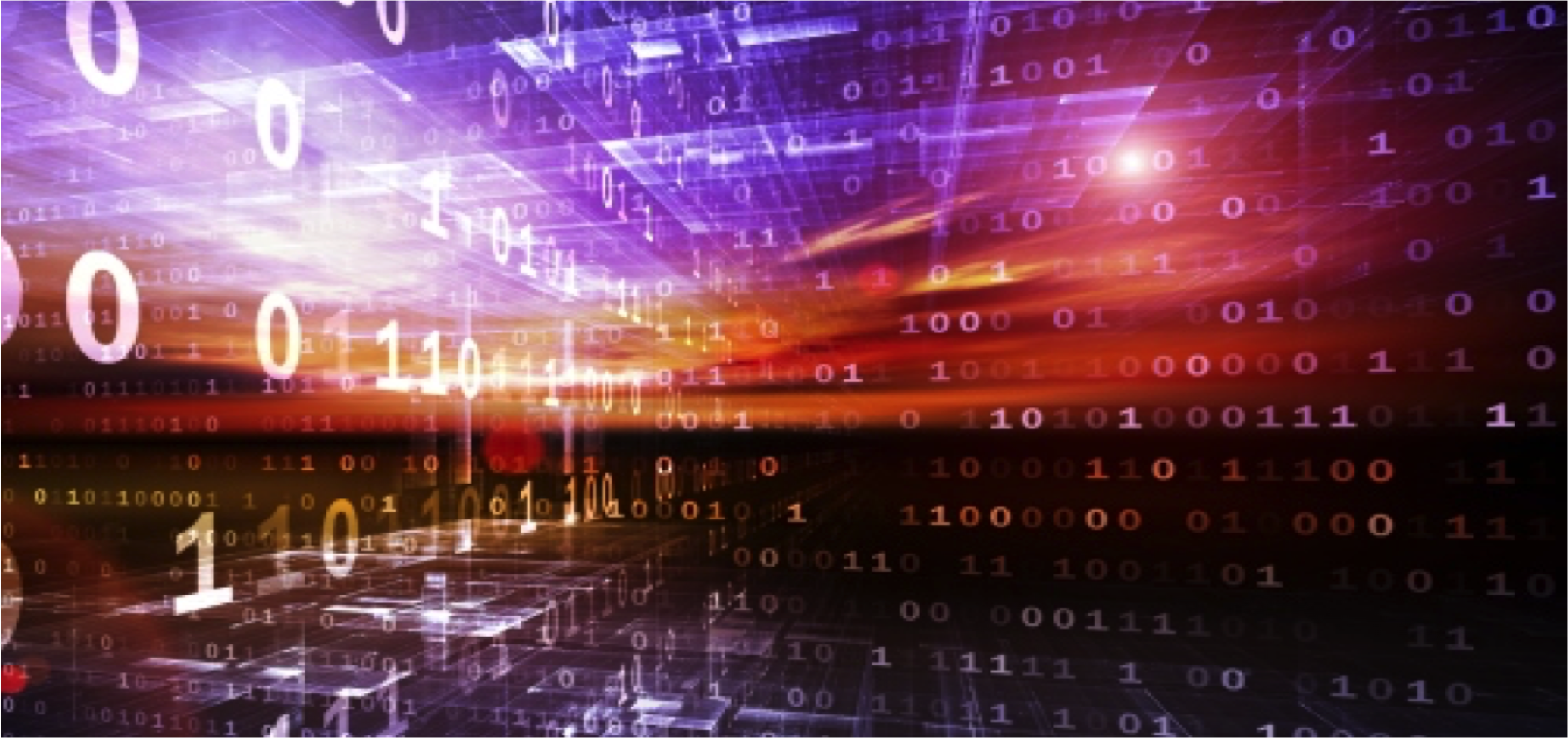 We maintain a critical perspective on these issues, challenging our students, collaborators and partners to work alongside us, in a wide range of endeavours. The Group supports and fosters action/practitioner research, opportunities for experience of preparing funding applications, for collaborative writing and publishing, for the development of innovative research-related high quality teaching programmes, as well as doctoral and post-doctoral work. Learning and education with technologies is a central interest of the Group, and provides a strong dimension to the scholarship opportunities available to members. The scope of the Group includes higher education and schools; our vision is international and inclusive.
Professor Vic Lally
Academic Lead and Director of ILETS
Research and Scholarship
ILETS provides an exciting opportunity to build upon and co-ordinate the University's existing international reputation in the fields of interdisciplinary learning, education, technology and society. By bringing these activities together it creates a nexus of academic expertise to address its research aims, including:
To research, innovate, develop and sustain learning, education, technology and society, with a coherent interdisciplinary focus, within the University of Glasgow, across Scotland and internationally;

To undertake, and publish internationally, innovative funded research;

To undertake critical and innovative policy analysis both nationally and internationally;

To contribute to capacity building through courses and programmes of postgraduate, doctoral and postdoctoral work in these areas (taught and research-based);

To explore, develop and record an evidence based approach to effective learning and teaching.
We have made significant progress towards these aims with major success in ESRC's prestigious 'Technology Enhanced Learning' call. The project ('Inter-Life: interoperability and transition') will investigate the use of leading-edge three-dimensional online technologies to support skills development by young people to enhance their management of life transitions. The award is a major achievement for us, and will help us to attract further funding in this area. Research capacity has been significantly developed through PhD scholarships. For example, in obtaining funding from Glaxo Smith Kline to establish a three-year PhD studentship to investigate innovative health education work being developed by the Glasgow Science Centre.
Learning and Teaching
Our expanding student group offers a vibrant peer group with whom to work. Our teaching and career long professional learning (CLPL) courses can also serve as 'evidence' to inform our research, and your learning. Our academic staff, associate members and graduate teaching assistants teach across a variety of courses and degree programmes, both within The University of Glasgow and within our partner institutions.
We adopt an evidenced based approach to teaching and we promote student-centred approaches to learning. Interaction between peers and between students and staff is a core component in our work, where we motivate our students to realise their full potential and encourage an ethos of debate and communication.
We offer advice and guidance to help you continue to enhance your students' learning experience from pre-school through to higher education. We do this within the context of delivery of the University's Learning & Teaching Strategy, which is underpinned by our innovative teaching pedagogy.
We can help you through:
one-to-one support
workshops, courses and CLPL opportunities
sharing good practice through events, networking, forums and good practice discussions
development projects, at institutional and Government levels
collating and sharing resources such as open educational resources and learning technologies
Initial Teacher Education
ILETS is part of The School of Education. In keeping with the identity and ambition of a major international and research-led University, the School of Education has maintained and renewed these indigenous traditions by developing a wealth of fresh opportunities for those who wish to study with scholars of international reputation across a diverse spectrum of educational thought and practice.
Sharing Innovative Practice
We are always seeking examples of innovative practice. Some of our activities include:
running events, seminars and conferences
holding webinars and participation in international online forums
creating networking opportunities and developing partnerships
You are welcome to participate in these activities. If you are keen to work with us to share your practice, we would like to hear from you.
Interdisciplinary Learning, Technologies and Society
Interdisciplinary learning with technologies is a central interest of ILETS and provides a strong dimension to the scholarship opportunities available to members. The scope of the Group includes higher education and schools; our vision is international and inclusive. There are opportunities to link curriculum, research, and CPD expertise, and participate in new open access e-Journal work focused on the intellectual and practitioner interests of group members as these evolve.
If you'd like to join us or engage in our exciting work, please do get in touch.
Associate ILETS Members
As a research and teaching group, we have a common interest in promoting the interests of ILETS. We welcome applications to join our community as an associate member. If you are interested in exploring this further, please contact us.
Dr Ingvar Stål
Research Interests
Humanistic science teaching
Interdisciplinary approaches to educational systems
Educational philosophy, including constructivism
Theory of curriculum design
Student-centered teaching and teachers' transition
Implementation of modern technologies into teaching processes
Cooperative and collaborative learning
Comparative didactics
Highly motivated and Gifted students
Action Research
Biography
I am a researcher, professional teacher, educator and philosopher.
I have developed, conducted and managed research in the field of Humanistic Science Teaching, using a Scientific Inquiry approach – nationally and internationally. I have presented research findings at high profile international conferences, seminars and meetings. Currently I am working and researching at ILETS within theme 'Humanistic and Scientific Inquiry Oriented (HSIO) Methods as a Tool to Support Junior High School Students' Learning Processes'.
I have worked as a teacher in many international contexts. During the past 14 years I have been Head of Science at Botby Junior High School in Helsinki, Finland. To ensure that my own students receive the highest quality education I have successfully implemented the findings of my research in teaching and learning processes. I have developed an innovative model of teaching Science, known as the HSIO model. The model has been endorsed by many leading scientists worldwide. It is based on student-centered facilitation.
From the beginning of August, 2013 I will be educational developer and science teacher at the Metropolitan International School (MIS) in Viernheim, Germany. I also carry out work at Åbo Akademi University (School Resources) as a project coordinator in order to engage science teachers in new training programmes. These include: 'Discovery and Technology', 'Gifted Children', and 'School Sciences and Modern Technology'.
Additional Information
I am member of the
European Society for the Systematic Innovation of Education.
International Association for Technology, Education and Development – (member of the International Scientific Advisory Board)
International Organisation for Gifted Children "GLUON" (Russia) – (Gifted children)
I have engaged as a resource person at the Educators Professional Development Department: "Professional Development for Teachers, by Teachers" (USA).
I am engaged as an expert in the field of interdisciplinary science at the Finnish Educational Board in order to develop the new Finnish National Curriculum in Physics for Junior high schools. This will be implemented in 2015.
Additional Details
http://www.artofteachingscience.org/2012/04/28/guest-post-by-ingvar-stal-education-in-finland-part-1/
Project Leadership
Technology Industries of Finland Centennial Foundation, Vetenskaps- och teknologiprogrammet UPPTEK (Discovery&Technology) i grundskolan (The Science and Technology program at Junior high-school),(2009-2011).
Swedish Academy of Engineering in Finland (STV i Finland), "The modern technology and UPPTEK (Discovery&Technology)" project, (2009-2010).
The Finnish Educational Board, "Gifted students and Discovery &Technology program", (2012-2015).
Dr Jane Magill
Honorary Research Fellow
Regional Officer in Scotland for the British Science Association
Dr Jane Magill is an Honorary Research Fellow at the University of Glasgow and the Regional Officer in Scotland for the British Science Association.
Jane Magill was born in Folkestone, England and studied at University of Manchester where she was awarded a PhD degree in physical chemistry for a study of atomic diffusion using laser light scattering. After graduating, she worked in Canada for National Research Council and Northern Telecom Electronics before taking up a post at the in theRobert Clark Centre for Technological Education at theUniversity of Glasgow. She has over 35 years experience in research and education in science and technology including lecturing in a degree programme for future technology teachers. Jane joined the British Science Association in January 2013 and supports the Association's branches across Scotland in promoting science and technology by engaging adults and young people.
Jane has a strong interest in inter-disciplinary education, public engagement, creativity, the role of technology in education and particularly using new technologies such as virtual worlds. She has projects linking art and music with science and technology. At Glasgow University Jane is developing postgraduate public engagement teams which allow research students to develop a broader skill set enhancing their choices and employability.
Research Projects
Torque[i], an interdisciplinary music and dance piece, brought together dancers, engineers and musicians taking concepts from wind energy generation into contemporary music and dance.
The Cosmic Way Roadshow[ii] is touring from Peebles to Fort William celebrating the work of CTR Wilson, inventor of the cloud chamber and Scotland's only Nobel laureate in Physics.
InterLife is developing interactive virtual worlds to facilitate life transitions for young people [iii]
Glasgow PETs: postgraduate multidisciplinary public engagement team.
Chips for Everyone: semiconductor workshops and events for over 20,000 people throughout Scotland, England and Ireland[iv]. Working with artists and musicians, Chips with Flair brought images and impressions of semiconductor technology to new audiences through expressive art[v].
Engineering Everywhere [vi] is an education resource that reveals the diversity of the engineering discipline from Olympic bike design and rollercoasters to fixing broken bones and safe drinking water.
Streetvibe celebrated the links between science, engineering and music at an open air festival[vii], [viii] in central London.
In Sounds like Science primary school pupils worked with scientists and performing artists to develop a theatre performance about climate change and in Science and Creativity, 6th year pupils explored creativity science through music and dance.
Project work is funded by EPSRC (Engineering and Physical Sciences Research Council), ESRC (Economic and Social Research Council), Institute of Physics, the Royal Academy of Engineering, the Scottish Government, British Science Association, and the Higher Education Academy. Jane has been a science specialist at the Creative Partnerships/NESTA/DfES sponsored "Creative Science Teaching" Labs run by PAL[i].
---
[i] http://paragon-music.org/events/torque-glasgow
[ii] http://www.gla.ac.uk/schools/education/research/rktg/isetl/cosmicway/
[iii] http://www.tlrp.org/tel/inter-life/
[iv] Magill, J & Roy, S (2007). Chips for Everyone – Creativity in engineering and initial teacher education, Engineering Education, 2(1), 40-46
[v] Magill, J & Roy, S (2010)Chips for Everyone: A Multifaceted Approach in Electrical Engineering Outreach, IEEE Transactions in Education
[vi] http://www.engineeringeverywhere.org.uk
[vii] http://www.streetvibe.org/
[viii] Guinness world records 2010- The book of the decade (2009), Guinness World Records Ltd, p182. ISBN: 978-1-904994-49-7
[ix] http://www.pallabs.org/our-work/pal-learning/overview/
Additional Information
http://www.gla.ac.uk/schools/education/staff/janemagill/
tinyurl.com/bsa-wsbranch/news
http://www.gla.ac.uk/cosmicway/
Conferences and Events
Recent conferences and events where we have presented / spoken:
Scottish Learning Festival, Glasgow, UK. (September, 2016)
BETT, London UK. (January, 2017)
7th Annual Learning and Teaching Conference, University of Glasgow, UK. (April, 2017)
Edutech17, Glasgow, UK. (May, 2017)
Learning Through Technology, Glasgow, UK. (June 2017)
Delivering National Programmes in Schools
ILETS member, Mr Lee Dunn has been appointed as a Programme Validator for the Digital Schools Awards Scotland. The Award is supported by HP, Hewlett Packard Enterprise, Microsoft and Intel. This media clip features Shirley-Anne Somerville MSP [Minister for Further Education, Higher Education and Science] as she describes the Award: 'Digital skills are an integral part of our everyday lives, and as such it is absolutely essential that we give young people the opportunities to understand and use them properly. The Digital Schools Awards Programme is a fantastic example of industry supporting education in Scotland and helping ensure our young people develop the skills and opportunities to flourish."