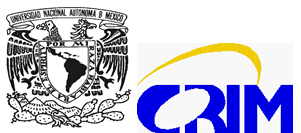 Children's Literature in Critical Contexts of Displacement
This project brought together academics and third sector partners with expertise in children's literature, migration and education in in order to create a network that builds on common expertise and best practice in using children's literature and the arts to help negotiate the current challenges stemming from multi-ethnic contexts of flux and precarious resources.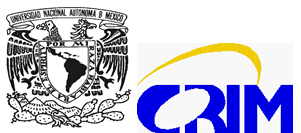 Extended Summary & Powerpoints
We worked with our academic partners in Egypt and Mexico, as well as NGOs, governmental agencies, volunteer initiatives in both countries, to exchange knowledge on current issues of concern affecting the cognitive and emotional welfare of displaced children and to scope unique practices and identify successful strategies of using children's literature and arts-based activities. We built strong partnerships between academics and non-academic partners in these two countries, especially with the Ministry of Culture in Mexico through the 'Salas de lectura' programme; through the International Board of Books for Children and Young People (IBBY) regional branches in Mexico (IBBY-México) and Egypt (EBBY). With the added funding from the SCF-GCRF project, four days of workshops and field visits were held in Cairo and two in Tijuana/Mexicalli. We have developed arts-based research methods that can be used to record the impact of using children's literature with displaced children, including ethical ways of working and recording this work.
PI and Co-Is - International Collaborators
PI - Prof Evelyn Arizpe - University of Glasgow, School of Education
Co-Is: Dr Julie McAdam and Dr Lavinia Hirsu - University of Glasgow, School of Education
International team:
Dr Cristina Amescua, Centro Regional de Investigaciones Multidisciplinarias/National Autonomous University of Mexico (CRIM/UNAM)
Dr Ibrahim Awad, Centre for Migration and Refugee Studies, American University in Cairo (AUC)
Start and End Date
October 2017 – April 2019
Funder and Funding Amount
Arts and Humanities Research Council/Global Challenges Research Fund £60,000
Project News
The first meeting and set of workshops were held in Cairo in December 2017. Team members presented the context of their work around migration along with members of different organizations( NGOs, charities, government agencies) working with migrant children and their families, for example Fard Foundation and the St Andrew's Refugee Service. Participants from both countries shared best practice and were excited to discover the many threads that our work had in common and how existing spaces could be enhanced through children's books and arts-based practices. https://www.debate.com.mx/cultura/Promueven-Salas-de-Lectura-para-migrantes-en-Egipto-20171222-0335.html
In March 2018, PI Arizpe delivered workshops in Mexicali and Tijuana for volunteers and professional working with migrant populations.
https://www.gob.mx/cultura/prensa/organizan-en-baja-california-taller-de-capacitacion-a-mediadores-de-lectura-para-atencion-a-ninos-migrantes
In August 2018.The international teams presented three linked papers at the International Board on Books for Children and Young People (IBBY) Biannual Congress in Athens.
Last November, meetings and events were held in Mexico City and Chihuahua which included colleagues from AUC, UNAM, IBBY Mexico, EBBY and Glasgow, as well as new members of the network: Dr Magda García from the Universidad Rafael Landivar in Guatemala; Bibliotecas Comunitarias Riecken in Honduras and Guatemala; Fundación Hilda Rothstein and La biblioteca de los sueños in El Salvador and Libros para niños in Nicaragua. https://www.cultura.gob.mx/estados/saladeprensa_detalle.php?id=57422
Representatives from the Chilean Ministry of Education were also present. The event in Chihuahua involved presentations from the network members and mediators working with migrant groups throughout Mexico via the Ministry of Culture, including some who had been supporting the recently arrived "migrant caravans".
https://relijibero.wordpress.com/2018/12/03/reunion-en-mexico-de-la-red-internacional-de-investigacion-literatura-infantil-en-contextos-criticos-de-desplazamiento/
https://linternasybosques.wordpress.com/2018/11/28/para-leer-en-contextos-adversos-y-otros-espacios-emergentes-programa-leer-con-migrantes-por-evelyn-arizpe/
Associated blogs or Twitter feeds