Postgraduate Taught Student Induction Information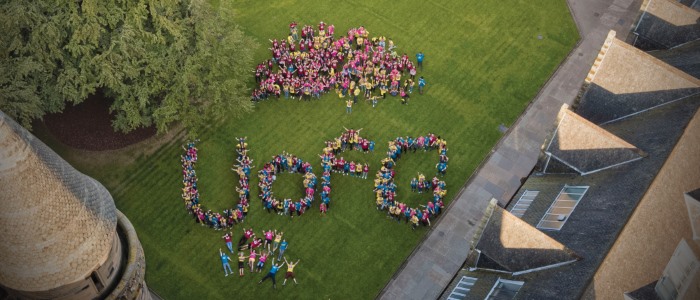 You are now officially a School of Education student. We have a full induction programme planned with social events and important information about your next steps. These pages will be updated with all you need to know so please keep checking back.
Welcome to #TeamUofG

On these pages you will find everything you need to know as you start your journey as the newest member of TeamUofG. The induction programme is bespoke to you as a School of Education postgraduate student. Induction week at the School of Education will begin on Monday 16th September. The week will culminate in a school party BBQ on the afternoon of Friday the 20th September.
Orientation will take place on the morning of Saturday 21st September from 9:30 till 12noon. This session will be focused on your masters programme and provide you with an opportunity to meet your programme leader and fellow students.

Induction timetable and registration for induction sessions
Sessions will be available for pre-registration on Eventbrite week beginning 19th August.
This programme is for domestic and international postgraduate students studying on campus and online.
Monday 16th September: Getting started
Even though this isn't your first degree, let us lend you a helping hand on getting off to a good start. Here are the services and support available to all students at the University of Glasgow and how they can help as you settle into your studies in the School of Education.
09:30-10:00: Welcome Address
10:00-11:00: Introduction to Moodle
11:00-12:00: Library Session
12:30-13:30: Learning Enhancement & Academic Development Service (LEADS)
13:30–14:30: Ethics/Dissertation workshop
14:30–15:00: International Student Support Team
A bus is being provided by the School of Education to take you to IKEA throughout the day. Pre-registration is required.
Tuesday 17th September: During your studies
When it comes to submitting assignments and tackling your exams here is the information that you need to know to keep on top of your coursework and make sure its compliant with the rules and regulations of the University of Glasgow. The University has a wide range of in-house support to help you enhance your existing academic skills, while learning new ones during your studies.
10.00-11.00: Social Media and Communications
11.00-12.00: English for Academic Study
13.00-14.00: Academic writing
14:00–14:30: Plagiarism
14:30–15:00: Critical Reading & Writing
15:00–17:00: Scotland 101
Wednesday 18th September: Student Representation & social activities
These are sessions are tailored to help you get the most out of your time while studying at the University by getting involved with the greater on-campus community and the School of Education itself. The university is a thriving hub of activity with a range of different activities to get involved in whether you are an aspiring politician, sports fan or just want to relax with your peers with some tea or a pint!
10.00-11.00: Student Representative Council (SRC)
11:30-12:30: Get involved in the School of Education
13.00-13.30: GU Sports Association
13:30-14:00: Queen Margaret Union and Glasgow University Union
14:00–17:00: Welcome Reception – Student Common Room
On campus students & part-time
17:30-19:30: Wine & Cheese Welcome Event – Student Common Room
Part time/working students
Thursday 19th September: Health & Wellbeing
Your studies at the University of Glasgow can be demanding, but it's important to make sure you take care of mind and body during your time here. Here are the University departments dedicated to helping you take care of you and how you can access their services.
09.30-10.00: Counselling & Psychological Services
11.00-12.00: Disability Service
12:30-13:30: Wellbeing Wednesdays
14:00–17:00: Clubs and Societies Pop up & Murder mystery
17:00–18:00: Student Social Committee – 1st meeting
Friday 20th September: Careers, Employability, Volunteering
It's never too soon to start thinking about the future and your career goals; here are the key areas we can help and support you with when it comes to gaining that all important hands on experience and making sure you have the skills to thrive in your chosen field with tailored assistance for Postgraduate Education students.
09:30-10:30: Careers Service & The Network
10:30-11:00: College of Social Science Employability Team
11.30-12.00: Student Volunteer Support Service (SRC)
12:30- 13:00: School of Education Alumni Network and Keeping in touch
15.00-18.00: SCHOOL FUN DAY & BBQ
Saturday 21st September - Programme Orientation Morning
Get to know your Programme leader and support team, what your programme will be like during your studies, as well as the expectations and responsibilities you will have during your studies here are the School of Education.
09.00-10.00: Welcome Breakfast
10.00-13.30: Meet your Programme Leader