Conference site
Edwin Morgan Trust: www.edwinmorganaward.com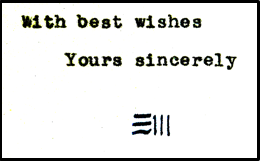 The Edwin Morgan 100 Conference - Monday 27th - Tuesday 28th April 2020
Issued: Thu, 16 May 2019 10:39:00 BST

The centenary of the birth of Edwin Morgan (1920-2010), one of Scotland's best-known and most distinguished poets and the first National Poet, falls in 2020.
The University of Glasgow will mark this centenary by bringing together academics, writers, and publishers in Morgan's home city to celebrate his life and the wide range of his work as poet, playwright, educator, and critic. An international conference will take place at the University of Glasgow Monday 27th—Tuesday 28th April 2020. Delegates are invited to a Civic Reception at the City Chambers in Glasgow on the evening of Monday 27th April.
Papers are welcome on any aspect of Morgan's life and work. Themes might include, but are not limited to:
Poetry, Criticism / Essays, Drama, Biography, Archives, LGBTQ+, Modernism and Experimental Poetry, Sci-Fi.
National / International / East and West
Scottish literary history, the Beats, Russian Formalism, Concrete poets, Correspondence / Networks, Translation and Languages (including Russian, Hungarian, Latin, French, Italian, Old English, Scots).
Teaching Morgan / Morgan Teaching, Awards and Honours, Film and TV documentaries / interviews.
Collaborations (visual arts / film / music), Computers, Humour, Small magazines and publishing.
Localism, People, History, Housing, Future Glasgows.
Those interested in presenting 20-minute papers should submit a 250-word abstract, brief biographical statement (including academic affiliation and contact information), and A/V requirements to edwinmorgan100conference@glasgow.ac.uk by 5pm MONDAY 16th SEPTEMBER 2019. Submissions from graduate students and early career scholars are encouraged.
The Edwin Morgan 100 Conference Organising Committee is made up of: John Coyle, Alan Riach, Corey Gibson, Sarah Hepworth, Robyn Marsack, Philippa Osmond-Williams, and James Rann.
The conference is part of a programme of events celebrating the centenary supported by the Edwin Morgan Trust in association with Creative Scotland, National Library of Scotland, and Glasgow Life: The Mitchell Library, Special Collections.
Any queries, please contact organisers at edwinmorgan100conference@glasgow.ac.uk
---
Conference site
Edwin Morgan Trust: www.edwinmorganaward.com