School of Computing Science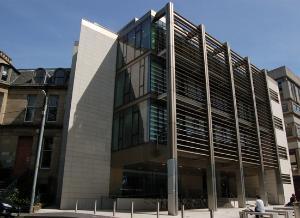 Since 1957, when we became the first university in Scotland to have an electronic computer, Glasgow has built a reputation for the excellence of its Computing Science research and its graduates. Today, our School of Computing Science is one of the foremost in the UK, setting itself the highest standards in research, and research-led learning and teaching.
In the UK's 2014 independent research exercise, we are rated top in Scotland for research impact with 68% of our impact judged world-leading and 32% internationally excellent. In the overall research ranking, our School was judged equal 16th amongst UK computer science departments, rising to 10th position on research volume with 84% of all research judged world-leading or internationally excellent. We are 6th in the UK on research intensity-weighted GPA rank order (GPA * % returned).
‌‌
Our School is ranked 7th in the UK in The Complete University Guide 2020, and 93% of our undergraduates are in positive employment (91% in professional destinations) (DLHE 2016-17). Glasgow Computing is renowned for research and teaching at the intersection of theoretical and applied Computing, and our undergraduate degree programmes are underpinned by a deep theoretical understanding.
We provide an invigorating and friendly working environment - we are large enough to sustain a rich diversity of interests, but small enough for everyone to know everyone else. Our ethos is that we are a team working together to deliver world-leading research, which drives high-quality learning and teaching.