"We went into the Graduate Apprenticeship to provide an opportunity. We want to be involved in the growth of talent our industry needs" Autorek​
The University of Glasgow is delighted to currently work with employer partners to deliver our Graduate Apprenticeship degree programme.
Our partners range from agile high growth tech firms to multinational organisations. This diversity enriches the learning environment for apprentices and creates a valuable Community of Practice for companies.​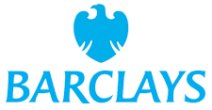 "We went into the Graduate Apprenticeship to provide an opportunity. We want to be involved in the growth of talent our industry needs" Autorek​
Meet our partners
Autorek​
Established in 1994, Autorek is a provider of data management, delivering customisable solutions to companies in the asset management, banking and insurance sectors.​
​Barclays​
Barclays Technology in Scotland is delivering leading edge technology solutions to support Retail banking, Premier banking, Wealth Management, Private Banking and Investment Banking.​
2020 recruiter
​BBC​
BBC D+E is driving the reinvention of the media, whilst delivering TV, radio and online services to millions of people every day. The team supports, develops and maintains the systems and infrastructure that keeps the BBC on air and online, 24 hours a day, 7 days a week.​
2020 recruiter
DXC Technology​
DXC Technology helps our customers across the entire enterprise technology stack with differentiated industry solutions. DXC invests in three key drivers of growth: People, Customers and Operational Execution.​
​Klik2Learn​
Founded during a Royal Society of Edinburgh Enterprise Fellowship, Klik2learn combines skills in linguistics, pedagogy, design and programming to develop language learning for a new generation. ​
​Leidos​
Leidos is a global company delivering innovative technology and solutions focused on safeguarding critical capabilities and transformation in frontline services. Work in the United Kingdom includes addressing some of the most complex problems in defence, healthcare, government, safety and security, and transportation.​
2020 recruiter
​Public Health Scotland​
Scotland's lead agency for improving and protecting the health and wellbeing of all of Scotland's people.​
​Scottish Qualifications Authority​
The Scottish Qualifications Authority is the executive non-departmental public body of the Scottish Government responsible for accrediting educational awards.​
​Smarter Grid Solutions​
Smarter Grid Solutions is a rapidly growing, enterprise software company operating globally and headquartered in the UK.​
2020 recruiter
Student Loans Company​
The non-profit making government-owned organisation that administers loans and grants to students in universities and colleges in the UK.​
TBR Global​
A global ground transportation provider with a team of over 150 based across offices in Glasgow, Manchester, London, Boston, Hong Kong, Shanghai, Singapore and Dubai, TBR serves over 3000 cities across the world. ​
UofG IT Services​
IT Services support the whole university community, covering all IT related issues and requirements: Helpdesk; Equipment; Networks; and Technology Services​
VeryConnect​
Founded in 2013, VeryConnect is a fast growing tech start up, specialising in Membership, CRM, Community software all-in-one solutions, with a worldwide customer base.​
2020 recruiter
​For more information contact:
Business Development Manager jill.dykes@glasgow.ac.uk
GA Liaison Officer anna.doyle@glasgow.ac.uk​
​