Compumatch ... for finding collaborators in computing
One of the things that makes theoretical computer science at the University of Glasgow special is our passion for applying our abstract knowledge to address real-world problems. Do you think your research could benefit from a collaborator in theoretical computer science? Our areas of expertise include optimisation, modelling, data analysis, and many more – and if we cannot help you ourselves, we will do our best to point you in the direction of somebody who can.
Compumatch is mainly set up to identify possible long-term collaborations involving novel research from both sides – the kind of collaboration that might ultimately lead to a joint funding application (anything from an LKAS studentship to a major UKRI grant), although of course the first step might be advising on a paper or giving a talk at an interdisciplinary event. If you are unsure whether your project is suitable for Compumatch please do get in touch – we are more than happy to redirect you to one of the other schemes for working with Computing Science (Hacky Hour or Glasgow University Software Services) if appropriate.
There are two ways to contact us:
Email us at compumatch@dcs.gla.ac.uk.
Come to one of our biannual information sessions: these will be held in early December and early May.
Our next Compumatch drop-in session will be held on Tuesday, 3rd December 2019, from 1400 - 1600 hours in 404 Sir Alwyn Williams Building.
Testimonials from people we have "matched" so far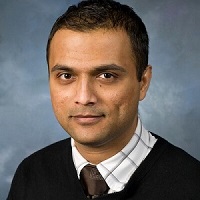 I am a GP involved with general practice epidemiology research. I was interested in application of modern computational methods in my research work. I approached Compumatch with a collaboration request and received very useful and prompt advice. We have put forward a plan to work together and I am very excited about our new collaboration!
Bhautesh Jani, Clinical Academic Fellow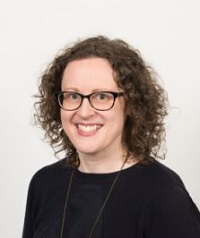 The Compumatch staff were friendly and welcoming at the open session. They quickly identified a staff member whose expertise aligned with my query, and put us in touch with each other. This has led to collaboration on a funding application, which would have been much harder to instigate without the initial contact through Compumatch.
Breda Cullen, Lecturer in Mental Health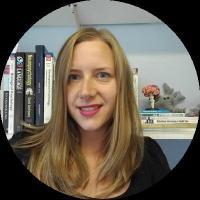 I first came across COMPUMATCH when I was looking for contributors to the Impact Activity I organised for external business collaborators. I came to one of the 'speed-dating' events and had a very inspiring and productive conservation with Will, who instantly suggested a few colleagues from Computing Science and Statistics who might be able to help. Indeed, his 'matches' very ideal and I gained two valuable collaborators who made substantial contributions to the event I organised. We also had a successful follow-up with Mohamed, as it turn out we have a shared research interest in perception of trust. Six months later, we are still working together and hoping to submit a joint research proposal. I can highly recommend COMPUMATCH to anyone looking for ambitious, opened-minded and supportive collaborates in computing and related disciplines.

Dr Joanna Wincenciak, School of Education
I cannot speak highly enough of the support provided by Compumatch's initiative across the University. I found data from an online resource suitable for the research I was working on but unfortunately it was difficult for me to download the relevant dataset due to my limited computing knowledge. I then noticed that Compumatch organises events for people, just like me, that encounter difficulties with computers. I went to the event and was pleasantly surprised at how useful it was. The staff were very helpful and approachable when discussing the problems that I faced and they actually offered a tailored made solution by working closely alongside me. Had it not been for Compumatch I could have wasted a great deal of time and effort trying to access the data manually. With their involvement the data were available within a few days! Whatever the individual's research background might be we all need, from time to time, some support dealing with computing software. This is especially true in recent years with the explosion of data availability from online resources. All things considered Compumatch, in my opinion, provide first class support tailor made to your needs and I greatly appreciated the assistance they have been able to provide me.

Dr Antonios Siganos, Senior Lecturer in Finance
Examples of our past interdisciplinary collaborations
Living-donor kidney exchange

People suffering from advanced stages of kidney disease have only two treatment options: dialysis or transplant. Transplantation is by far the better choice for both quality of life and life expectancy, but finding a donor who is both willing and medically compatible is hard. Enter the algorithm. By teaming up with computer scientists, surgeons have been able to perform over a hundred extra transplants per year in the UK through pooled kidney donations - a system which helps mitigate the medically compatible requirement through the use of clever algorithms to find compatible exchanges between donors and patients.

Air navigation services assets management

When an asset fails in a critical air navigation service, how urgent is a repair? If we repair within 1 hour, 2 hours, or n hours, how does this affect the likelihood of service failure? Can a formal model support assessing the impact, prioritisation, and scheduling of repairs in the event of component failures, and forecasting of maintenance costs? These are some of the questions posed to us by a large organisation; we developed a stochastic framework to answer them.

Restricting the size of a livestock epidemic

Major livestock disease outbreaks such as the 2001 Foot and Mouth epidemic are hugely economically damaging, and a lot of research has been undertaken with the goal of ensuring that we never see a disease outbreak on this scale again. In this context, we designed an efficient algorithm to answer the following question: if we could – hypothetically – prevent disease being transmitted on a certain number of trade routes in Scotland, by how much could we reduce the worst-case epidemic size?