Nick Pearce, Exchange Professor at the Smithsonian
Nick Pearce, Exchange Professor at the Smithsonian
Issued: Fri, 20 Apr 2012 16:01:00 BST
Following the signing of a collaborative agreement in 2011 between the Smithsonian Institution and the University of Glasgow, Professor Nick Pearce, Head of the School of Culture & Creative Arts, has recently completed a period as Exchange Professor in Washington DC, teaching on the prestigious Smithsonian-Mason Master's Program in the History of the Decorative Arts.
The new collaboration, which provides opportunities for staff exchanges, student placements and research collaboration, has been built upon a successful series of Summer Schools based in Glasgow, which have attracted postgraduate students over the years and provided them with an unparalleled opportunity to access historic houses and collections around Scotland and the UK more widely and be taught by leading art specialists.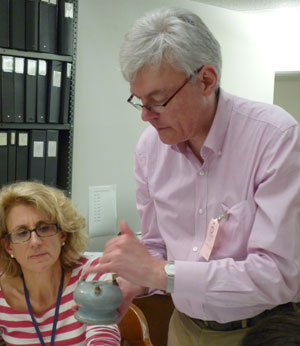 During his time in DC, Nick Pearce offered an intensive course on Chinese ceramics, using the collections of the Freer-Sackler Galleries and National Gallery of Art as his extended classroom. Of his experience as the first Exchange Professor, Nick says: 'The Smithsonian-Mason Masters Programme trains some of the future leaders in the field of history of decorative arts and teaching and working with such a group of talented and engaged students was a delight. The resources offered by the Smithsonian were outstanding and I can only urge our students to consider the opportunities that our institutional collaboration can offer them. Later this year, two Masters student from the Smithsonian-Mason Programme will be enjoying a placement at the Hunterian and we look forward to welcoming them to Glasgow as part of our partnership'.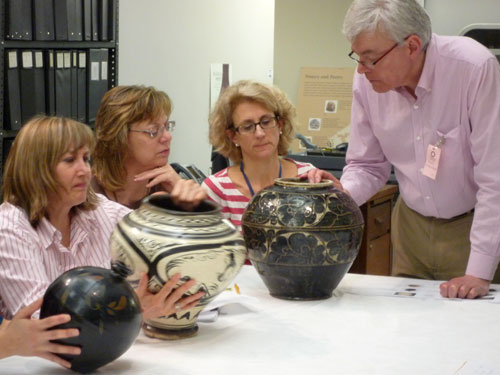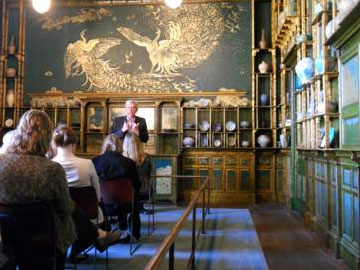 ---