GATE Prize Evening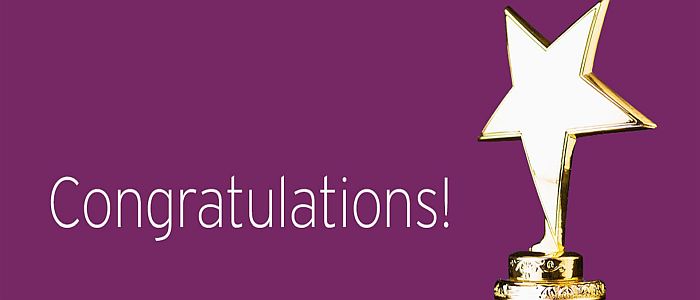 The College of Medical, Veterinary and Life Sciences held their inaugural research prize night for clinical academics in training on Wednesday 21st October.
The event was designed to showcase the excellent research being produced by clinical trainees from Glasgow. It is testament to the breadth and volume of clinical academic trainees' outputs that the judging panel received over 60 high quality abstracts.
School of Cardiovascular and Metabolic Health was well represented in the organising committee (Prof Christian Delles, Prof Patrick Mark and Dr Terry Quinn); organisational support (Mrs Ann Harold); contributing to the judging panel (Prof Matthew Walters); giving the keynote lecture (Prof Dame Anna Dominiczak) and most importantly comprising many of the prize winners:
Best Lightening Talk:
Lyn D Ferguson (Psoriatic arthritis is associated with an adverse body composition profile)
Best research from a PhD or MD:
Angela Lucas-Herald (Vascular dysfunction and cardiovascular risk in boys with hypospadias)
Best research from a Clinical Lecturer:
Jenni Burton (Evolution and impact of COVID-19 outbreaks in care homes)
Feedback from delegates was universally positive and we hope that the research prize event can become an annual fixture in the clinical academic calendar.
---
First published: 1 December 2020