Technicians Conference 2022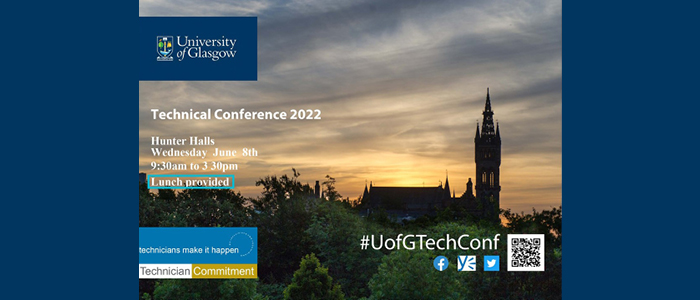 This years Technical Conference is due to be held on Wednesday 8th June between 9.30am to 3.30pm. The event will be held at the Hunter Halls and Lunch will be provided.
This is a free event open to all Technical staff across the University. This years programme will consist of Keynote speakers, interactive workshops and updates on the progress and plans on supporting technical staff within the University.
Further information will be emailed out, including details of the poster competition and registration for the event.
---
First published: 24 May 2022