Two special issues from SCMH in Hypertension Journal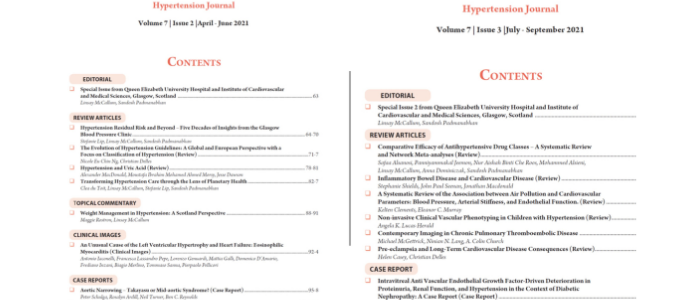 As a leading centre for cardiovascular research, SCMH were requested to contribute to a special issue for Hypertension Journal, a journal endorsed by the World Hypertension League.
SCMH academics rose up to the challenge, contributing a wide variety of reviews, case reports and commentary displaying the school's dedication to world-class clinical hypertension and cardiovascular research.
In order to showcase the volume of high-quality submissions, Hypertension Journal expanded the publication to span two full special issues (linked below).
The issues were co-edited Dr Linsay McCallum and Prof Sandosh Padmanabhan who are grateful to all the contributors.
The full-text of the first article can be obtained here.
The full-text of the second article can be obtained here.
---
First published: 20 May 2022