Annual keynote lecture 'Amazing Brains' by Dr Terry Quinn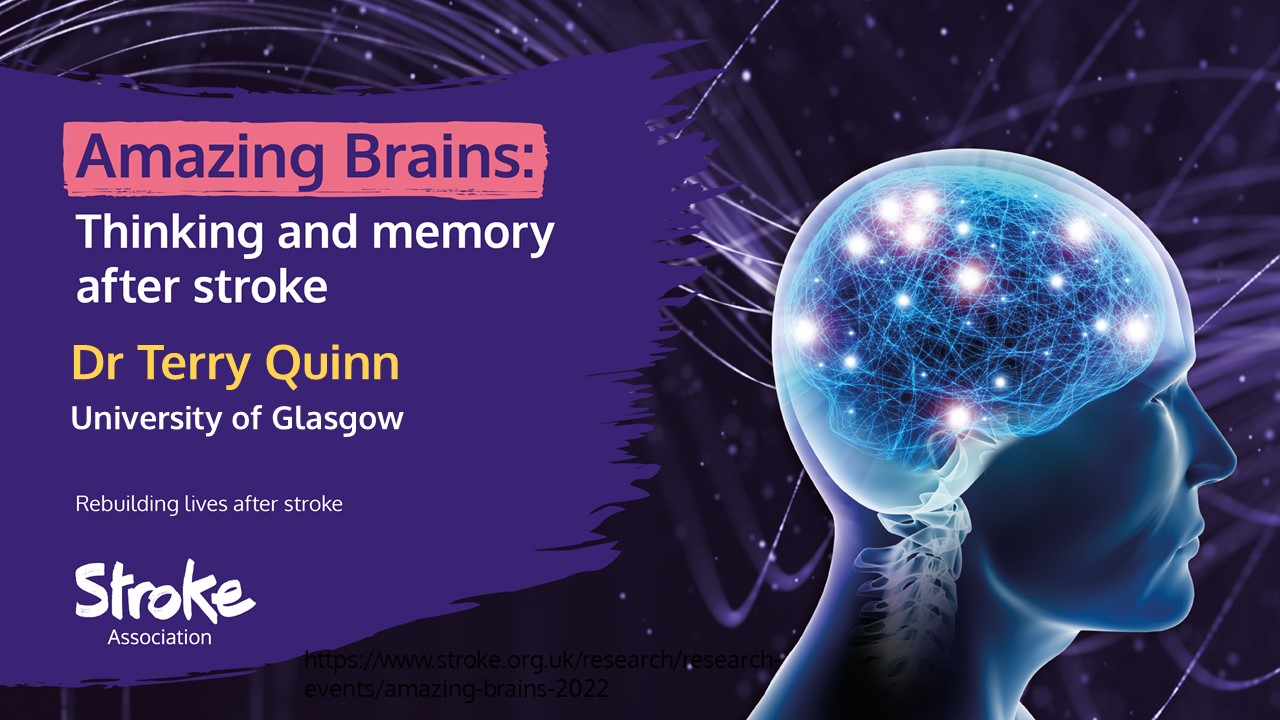 Dr Terry Quinn was honoured to give the Stroke Association's annual keynote lecture 'Amazing Brains' on Thursday 19th May at the Francis Crick Institute, London.
Terry was joined by researchers, philanthropists and celebrities to discuss his research looking at memory and thinking after stroke.
Terry and his group have always worked closely with stroke survivors and so he was particularly excited to be joined by Professor Adewale Adebajo MBE, who shared his experiences as both a stroke survivor and academic.
The Stroke Association have supported many projects in our School and we look forward to continuing to work with them.
The event was live streamed and is still available to view online:
---
First published: 16 May 2022