SCMH student Gabriela Gerganova wins People's Choice Award for 3 Minute Thesis Competition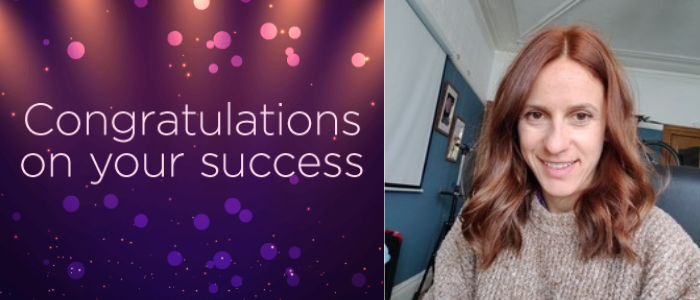 On the 31st March SCMH student Gabriela Gerganova wins the People's Choice award for 3 Minute Thesis Competition. The 3MT competition, initially established by the University of Queensland in 2008, now takes place in over 350 universities around the world and took place this March at UofG. During the competition, PhD students from a diverse range of academic backgrounds are challenged to present their thesis to an audience of non-specialists in less than 3 minutes using a single, static, PowerPoint slide. Each college holds its own heats where 3 participants are selected to represent their college in the UofG Grand Final.
At the MVLS heats, both Gabriela and Matthew Lee were selected due to their enthusiasm and passion for their subject to represent MVLS in the final. The competition was fierce; however Gabriela went on to win People's Choice award with her talk 'To bam or not to bam'.
---
First published: 4 April 2022