BSc reading party at the Burn 2022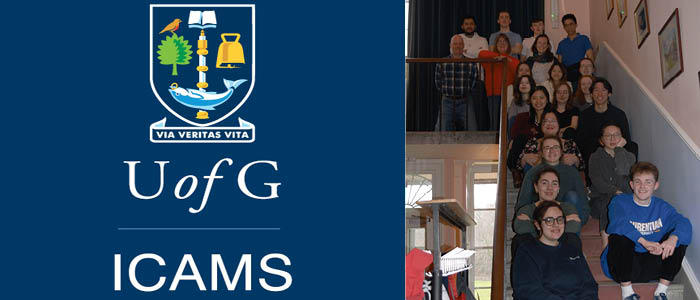 After a couple of years absence due to Coronavirus, students taking the Cardiovascular, Clinical Neuroscience and the Women's and Children's Health Specialist Courses on the Intercalated BSc Programme attended a reading party at The Burn, in Glen Esk, Angus 2-4th March 2022. This year included dental students taking the BSc (Dental Sciences) and students from a University of Glasgow partner Institution, the University of Hong Kong. The Burn is a country house gifted for academic use for subscribing universities by the late Mr and Mrs Herbert Russell after their son James was killed in the Second World War aged 21. It is set in beautiful grounds and is in a rural location. This year we witnessed the devastation brought about by storms Malik and Corrie at the end of January with over 300 trees down on the Burn Estate. The walks into Edzell or up to the Rocks of Solitude required a bit of clambering over fallen trees.
The Specialist Course Co-ordinators Tony Workman and Dilys Freeman along with Kirsty McIntyre and Dannie Fobian (our photographer) contributed to a two day programme of work aimed at broadening the students' view of science in medicine and enhancing transferable skills. Sessions included a debate on the culpability of the interested parties in the MMR immunisation link to autism debacle, critical thinking and the dos and don'ts of publishing data via conferences or papers. In the evening there were party games, late night sardines and refreshments from the bar. The students had a great time and are now refreshed and primed to write up their projects and sit their exams.
---
First published: 23 March 2022