Glasgow Lives in the NHS
Dr Katriona talks about what it's been like to work from the Louisa Jordan Hospital and care for patients there during the pandemic.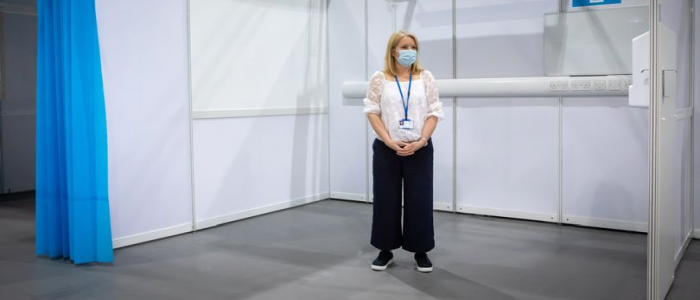 I work out of the British Heart Foundation Centre of Research Excellence at Glasgow University and I look after our clinical trials research portfolio from cradle to grave. Working with clinicians, we identify areas that we want to improve, design a research study to do that, apply for funding then get ethical and regulatory approvals. We then approach patients to see if they will participate and help us in our research, which might involve trialling a new diagnostic test or a new drug or medical device for use in the treatment of cardiac disease or heart failure.
The whole point of our work is to make the patient process the best it can be in diagnosing and treating cardiac disease and heart failure.
The coronavirus pandemic made it very difficult to continue our work because a lot of what we do in our research involves patient interactions and we obviously had to minimise that to maintain patient safety.
For more information click here.
---
First published: 25 May 2021