Tour De Research Challenge BHF 2 BHF (B2B)
To celebrate 60-years of the BHF, Dr Martin McBride was joined by BHF PhD students Simon Fisher and Cara Trivett and research technician John McAbney to ride 60-miles between Glasgow and Edinburgh Centres of Research Excellence.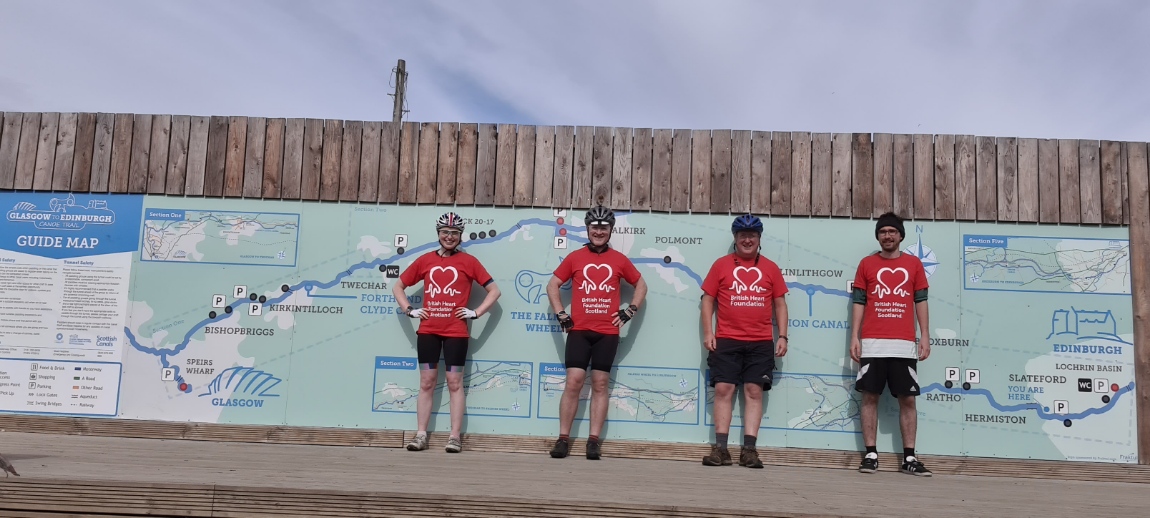 Thankfully the weather stayed dry and the riders stopped off at the Falkirk Wheel, the Kelpies and Linlithgow along the way to Edinburgh.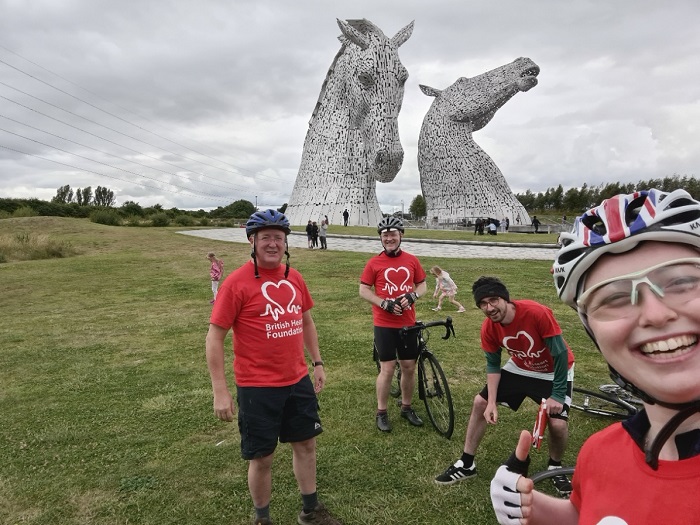 Arriving at the Queen Margret Research Institute in Glasgow, the team from Glasgow's BHF CoRE were greeted by Head of BHF Scotland, James Jopling.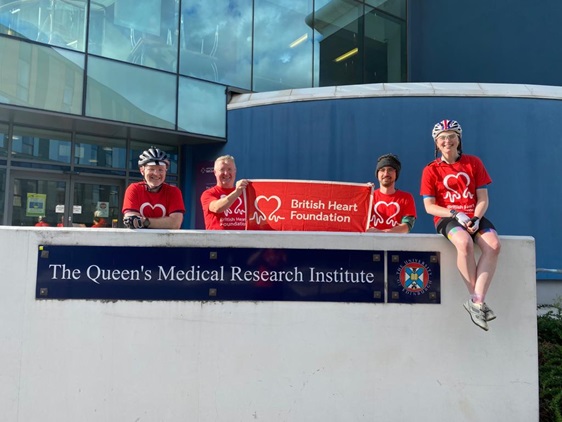 There was bubbly in water bottles, 8 tired legs, and wishes of a very Happy Birthday to the BHF. The ride formed part of the Tour De Research challenge which collectively rose over £23,000 by ~31 researchers throughout July.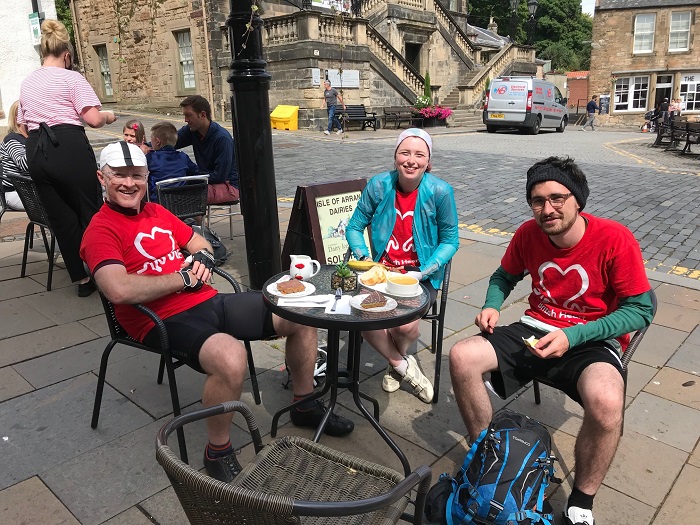 ---
First published: 1 September 2021