The Network for Early career Researcher Development (NERD)
NERD has recently held two events including the PACMAN Launch event in April and a Mental Health Literacy event in May.
PACMAN consists of individuals that have moved into a range of post-academic careers and have kindly agreed to act as an adviser/mentor for Glasgow ECRs. To launch this network, NERD ran an event with 5 panellists including a Senior Scientist from Life Arc, an Autoimmunity Portfolio Manager from Thermo Fisher Scientific, an Associate Director of Novartis Oncology, a Clinical Research Manager at Skryker and the CEO of Kinesys Consulting. This was a well-received event with a lot of discussion.
NERD members are encouraged to contact the NERD committee if they would like paired up with one of our contacts to give them the best chance in securing their desired post academic career.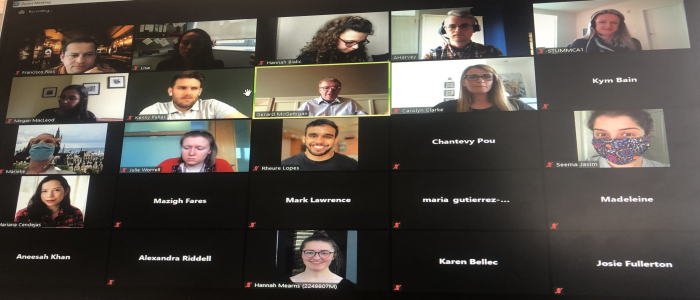 The Mental Health Literacy event in May was delivered by Dr Akhil Kallepalli from Dragonfly Mental Health who shared the basics of mental health with a specific focus on academia. NERD is planning to run more of these events in the future.
On behalf of the NERD committee, thank you to all of the speakers that have contributed to these events.
In addition, the NERD committee would like to hear from you on what events you would like to see and are also seeking new committee members! Please get in touch by emailing cams-iii-nerd-committee@lists.cent.gla.ac.uk to share your thoughts or get involved!
---
First published: 2 June 2021