Kirsty McDowell at SCMH @ESC Congress 2022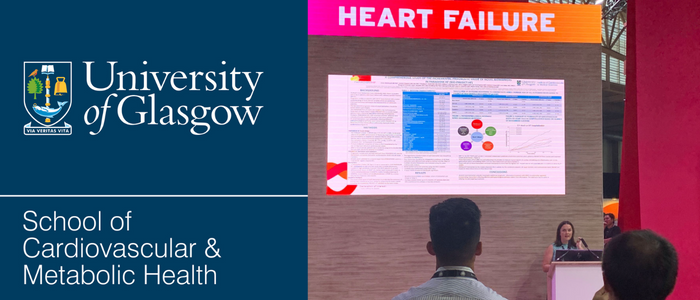 Kirsty McDowell attended the conference and work as a clinical research fellow in the heart failure team. Her MD is focused on prediction models in heart failure. She presented a moderated poster presentation on Friday 25th August in the Prognosis and Prediction of Outcome (HF) session.
The poster was a presentation of data from PARADIGM-HF trial looking at the role of novel biomarkers in predicting outcome above and beyond a contemporary prediction model which includes natriuretic peptide. The work built on previous work from a phd student Joanne Simpson who developed and validated the initial prediction model and was supervised by Prof McMurray and Prof Jhund.


---
First published: 1 September 2022