Eva Crespo at SCMH @ESC Congress 2022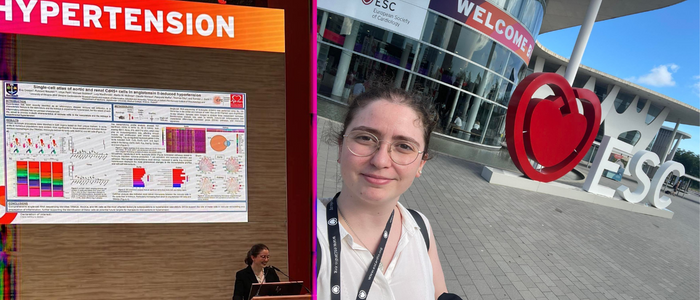 Eva Crespo a PhD student at the University of Glasgow attended the ESC Congress 2022 and had a great experience.

Message from Eva
"I'm a 4th year PhD student at the University of Glasgow and I had the great opportunity of presenting an ePoster about my research at the ESC Congress 2022 in Barcelona. It was my first time attending such a big event and it was great! There were presentations, seminars and interviews all day long non-stop, and no matter what your specific field in cardiology was there was something for everyone. Additionally, there were scientists presenting their latest findings and clinicians showing the outcomes from the most recent drug trials, which allowed us to see the bigger picture of everything that's needed to end up helping patients."
---
First published: 1 September 2022