SCMH New Thematic Directors
Our College have developed thematic strategies for Education, Research, and Innovation, Engagement & Enterprise. These interlinked strategies have articulated an ambition for the College that require a unification of purpose around core thematic priorities.
We hear directly from the Thematic Directors of the School of Cardiovascular and Metabolic Health.
Director of Education - Dr Graeme Sills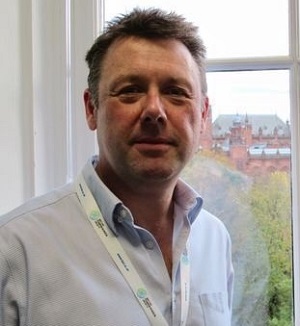 I am enormously honoured to be appointed as Director of Education in the new School of Cardiovascular & Metabolic Health (SCMH). I join SCMH from the former School of Life Sciences, where I was coordinator of both Level-3 courses and two of six Level-4 courses in Pharmacology and closely involved in coordination and delivery of teaching across a broad range of undergraduate (UG) degree programmes. Although a new School in the newly restructured College of MVLS, Cardiovascular & Metabolic Health is not entirely new to me. I spent my formative years as a PhD student and post-doctoral scientist in the Department of Medicine & Therapeutics, which then became the Division of Cardiovascular & Medical Sciences, and which ultimately became ICAMS. It is good to be back and working in familiar surroundings with so many familiar faces.
Our new School brings together successful UG degrees in Human Biology, Pharmacology, Physiology, and Physiology & Sports Science (and variants thereof) and equally successful postgraduate taught (PGT) programmes in Cardiovascular Science, Precision Medicine and Sports & Exercise Science & Medicine (again with specific variants). Together, these UG and PGT programmes are amongst the most popular across all of MVLS, which is good news from a fee income perspective but also a challenge in terms of delivery and in maintaining teaching excellence and staff sanity in the face of ever-increasing student numbers.
It is my job, as Director of Education, to meet those challenges and to ensure that our UG and PGT programmes are efficient, well-organised and adequately resourced over the coming years and that staff in SCMH are not disproportionately burdened by teaching commitments in comparison to other Schools. It is a strategic rather than operational role and I have no plans to tinker with teaching or to fix what doesn't need mended. We have all heard the "business as usual" message from College and, in an educational sense, this is true in the short term. In the longer term, I have been charged with implementing relevant parts of the MVLS 2025 Education Strategy, which is likely to mean more focus on active-learning, authentic assessment and graduate skills & employability. We will also see greater horizontal and vertical alignment of our course and programme content and a clearer path for our students to tread. That, however, is for the future.
For now, my door is open to anyone who wishes to discuss the education portfolio in SCMH. If you have ideas, concerns, or just general observations, please don't hesitate to get in touch. There are inevitable challenges ahead but there are also opportunities, for both staff and students, with the re-integration of education, research and innovation in the new College structure. I look forward to working with you all as we embark on this new endeavour.
Graeme J Sills Senior Lecturer in Pharmacology ¦ Director of Education
Email: graeme.sills@glasgow.ac.uk
Director of Research - Professor Colin Berry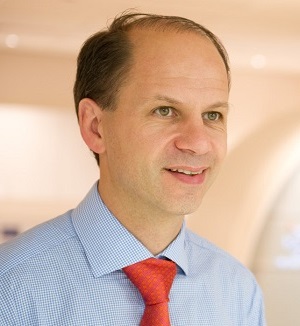 The University of Glasgow has an internationally leading reputation in cardiovascular and metabolic research and it is a privilege to be appointed as Research Director of our School. I bring a background in translational and clinical research and experience of working in different institutions, including abroad. In the coming years I will enthusiastically support our students, early career researchers and PIs to achieve the best possible outcomes for their research.
Considering new developments, a new Research Committee will have a diverse and inclusive membership that reflects our community and the research themes in our School. The committee will guide and support implementation of the MVLS Research Strategy 2021-2025 titled "Collaboration, creativity and careers". We also aim to enhance internal peer review of grant applications to give them the best chance of success. Implementation of Athena Swan is a key priority reflecting our support for women in cardiovascular science and colleagues from all backgrounds.
We can look forward to new MVLS interdisciplinary research centres that will be based in our School and extending across the colleges – details to follow soon. Finally, building the case for a successful renewal of the BHF Centre of Research Excellence will be a top priority in the months ahead.
Please do feel free to contact me any time if there is anything you would like to discuss.
Colin Berry Professor of Cardiology and Imaging ¦ Director of Research
Email: Colin.Berry@glasgow.ac.uk
Director of Innovation Engagement & Enterprise (IEE) - Professor Godfrey Smith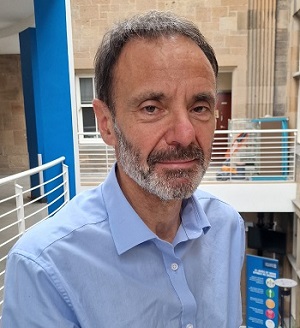 This role of working with others to develop a range of interactions with the world outside Glasgow University's normal teaching and research activities is both challenging and exciting. My experience with a commercial spin-out and associated activities has lead me to interact with international regulatory authorities for new drug treatments and shown me the value of our academic approach to these very applied subjects and the value academics can bring to these forums. In reverse, it can help the way our academic research being used by major pharma to make important decisions on new treatment developments. Bring this world to our under and post-graduates will help provide a better perspective to what we teach.
I am also very glad to be working alongside Prof. Jason Gill, who has agreed to be the deputy IEE director. Jason has considerable experience with engagement with the public as part of his research which is an important aspect of the IEE agenda and one our school is well placed to make increasing contributions.
Godfrey Smith Professor of Cardiovascular Physiology ¦ Director of Education, Innovation Engagement & Enterprise
Email: Godfrey.Smith@glasgow.ac.uk
The college of MVLS recognise the importance of colleagues coming together, regardless of job family or career stage, to bring diverse expertise to tackle complex challenges through education, research and innovation.
MVLS Thematic Directors of Education, Research and Innovation, Engagement & Enterprise strategies are available to download on the MVLS 2025 webpage.
---
First published: 31 August 2022