Caitlin on her first year as a BHF Student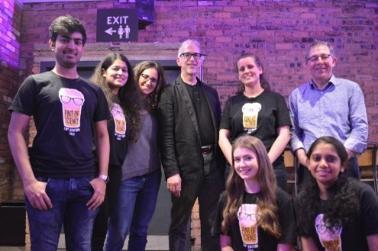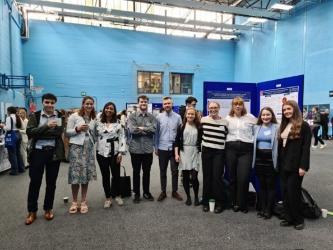 Caitlin explains her first year on the BHF 4 year programme.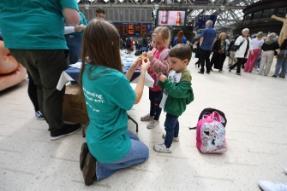 'After completing my final year of undergraduate studies during covid I had become accustomed to remote learning from the comfort of my own home and minimal social interactions via Zoom. Entering the BHF programme I was nervous about making the transition from this very isolated learning experience to working in a bustling lab and meeting new people for the first time in over a year. Completing three rotation projects with three different lab groups, attending conferences, and getting involved in public engagement events was definitely the cure to these worries.
Reflecting on the past year I am amazed to see how much I have learnt in such little time. From the outset I had expected to learn a breadth of laboratory techniques from my projects and the experience I gained from working with three different groups was invaluable. What I had not expected was the importance (and fun!) of learning outside the lab. I was lucky to be involved with incredible outreach activities including a "Build a Brain" workshop which was delivered in 6 primary schools across Glasgow and in Glasgow Central Station for a brain health awareness day. I was also involved in organising "Pint of Science" events where Glasgow researchers were invited to present their work to the public in a relaxed environment. I met so many inspiring people through these activities and also learnt the importance of engaging the public in science. As well as this I had the chance to attend the Scottish Dementia Research Consortium and the BHF student conference where I had the chance to hear about the amazing research going on across the UK and to meet even more new people. I can honestly say I really enjoyed my first year on the programme and I am grateful to all the people who have guided me through it. The first year on the programme definitely challenges you but sets you up with the skills necessary to enter the PhD years feeling confident, motivated, and excited.'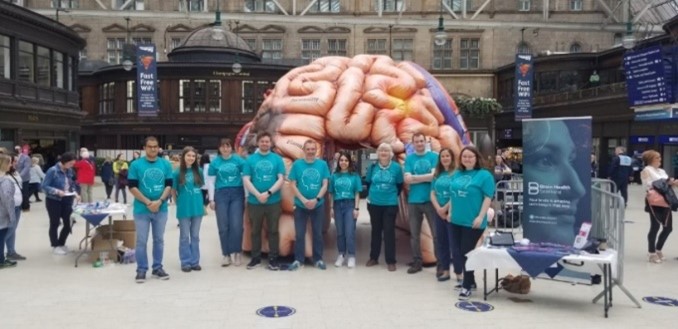 ---
First published: 26 August 2022