Welcome to the School of Cardiovascular and Metabolic Health event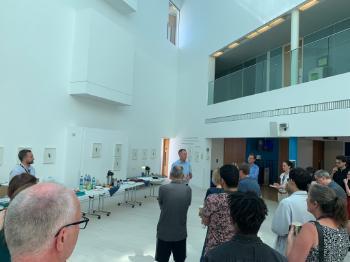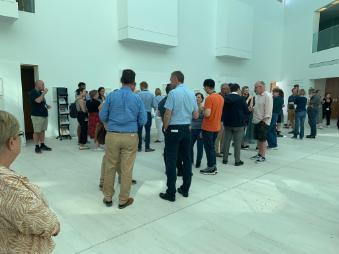 SCMH hosted an event on the 1st August, in anticipation of the transition from Institute of Cardiovascular & Medical Sciences (ICAMS) to School of Cardiovascular and Metabolic Health (SCMH), thanking everyone for their participation in the transition and welcoming new members to SCMH.
A Message from the head of School, Professor Christian Delles.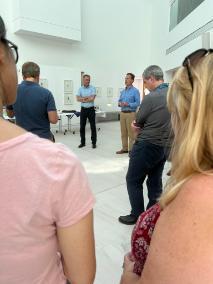 "Thank you very much for your hard work in the last few months to help with the transition from ICAMS to SCMH in parallel with the restructuring of the College. Everybody contributed to the process in some shape or form, and I am sure we are all excited about the future and our new and even stronger role within the College of MVLS.
At this point I would like to welcome again our new colleagues who joined us from the former School of Life Sciences. I am aware that this move comes with mixed feelings but am sure that we will all work hard to make SCMH your new home.
In line with the new College strategy the move from a research-active Institute to a School does not mean that our research will be weakened. The opposite is the case. However, or portfolio will be enriched by additional teaching tasks particularly at undergraduate level and a focus on innovation, engagement and enterprise. I would like to thank the Thematic Directors Colin Berry, Graeme Sills and Godfrey Smith for their hard work in the last few months, especially as they have only been officially in post from today.
There will be changes to the leadership structure in our School, ensuring broader representation of colleagues from different job families and stages of career, transparent decisions and an open door policy. Until we have a clearer flow of information and representation I am available for any questions, and so are the Directors and others who already have leadership roles within the School. I will update you on the structure shortly, once we appointed at least the majority of representatives. Thank you already at his point to those who offered their help with running the School.
I hope you won't find life from today entirely different compared to Friday when we were still an Institute. There will inevitably be hiccups in the process, and please let me know of anything we or the College team have missed. There have been a number of activities to support the transition and I would like to mention a few of them to you:
Our website can now be found under https://www.gla.ac.uk/schools/cardiovascularmetabolic/ This has been pretty much a 1:1 move from the former URL and the content is not yet up-to-date. We will work with College and across all thematic domains and will ask for your input in the coming weeks.
Social media accounts have been updated. You can see the link below.
Budget centres and subprojects have been changed to reflect the new School structure.
Mailing lists have been tidied up and changed to the School.
SCMH websites and social media accounts
I appreciate that you may struggle with some of these changes and can assure you that Jillian Blair and Tracy McArthur are there to help.[-
In terms of branding there are a few things you should do at your earliest convenience:
Please change your email signature. I attach an example of a new email signature that could be used in the future.
There are new logos and other documents that should be used in the future. In particular I encourage you to update your letterheads. I attach a Letterhead template and an Example that you may want to use. If you prefer to design your own letterheads please do not deviate too much from this. I would prefer if we act as one team with one identity - not only in spirit but also on paper. I am happy to send an updated version of a letterhead if you have any comments that should be taken into account.
There is also a package of .png files, slide templates and poster templates available that the College's Design Team shared with us. The logos may be useful and maybe some of the slide backgrounds are useful too. The poster template is probably not fit for purpose and I look forward to seeing our own designs at conferences in the future. Please refrain from using any material that still refers to ICAMS and please use the new logos where possible. The material can be downloaded using the File Transfer link below."
Here is the link to download templates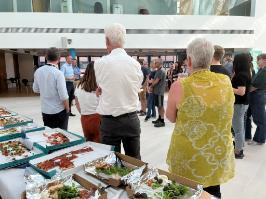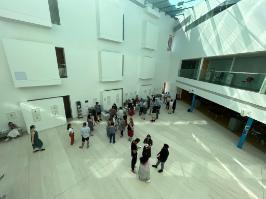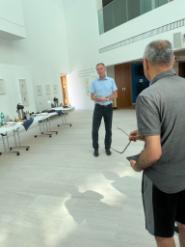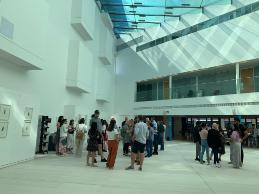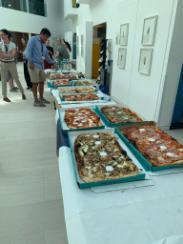 ---
First published: 23 August 2022