A multisystem, cardio-renal investigation of post-COVID-19 illness
Andrew J. Morrow, Robert Sykes, Alasdair McIntosh, Anna Kamdar, Catherine Bagot, Hannah K. Bayes, Kevin G. Blyth, Michael Briscoe, Heerajnarain Bulluck, David Carrick, Colin Church, David Corcoran, Iain Findlay, Vivienne B. Gibson, Lynsey Gillespie, Douglas Grieve, Pauline Hall Barrientos, Antonia Ho, Ninian N. Lang, Vera Lennie, David J. Lowe, Peter W. Macfarlane, Patrick B. Mark, Kaitlin J. Mayne, Alex McConnachie, Ross McGeoch, Christopher McGinley, Connor McKee, Sabrina Nordin, Alexander Payne, Alastair J. Rankin, Keith E. Robertson, Giles Roditi, Nicola Ryan, Naveed Sattar, Sarah Allwood-Spiers, David Stobo, Rhian M. Touyz, Gruschen Veldtman, Stuart Watkins, Sarah Weeden, Robin A. Weir, Paul Welsh, Ryan Wereski, CISCO-19 Consortium, Kenneth Mangion & Colin Berry
The CISCO-19 (Cardiac Imaging in SARS Coronavirus disease-19) study, which was funded in May 2020 as part of a Scottish Government Chief Scientist Office Rapid Research Response aimed at increasing the understanding of the coronavirus pandemic, followed patients in real time after hospitalisation with COVID-19 and compared their health to those in a control group of individuals of similar age, sex and medical background.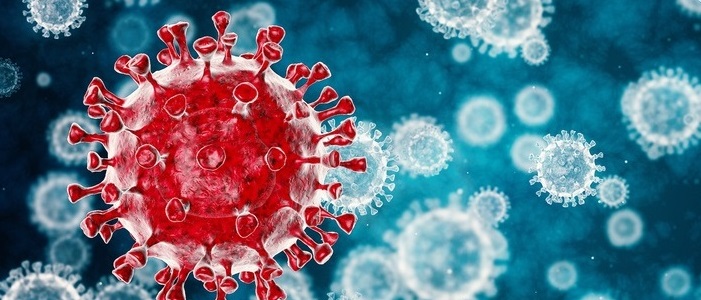 Abstract
The pathophysiology and trajectory of post-Coronavirus Disease 2019 (COVID-19) syndrome is uncertain. To clarify multisystem involvement, we undertook a prospective cohort study including patients who had been hospitalized with COVID-19. Serial blood biomarkers, digital electrocardiography and patient-reported outcome measures were obtained in-hospital and at 28–60 days post-discharge when multisystem imaging using chest computed tomography with pulmonary and coronary angiography and cardio-renal magnetic resonance imaging was also obtained. Longer-term clinical outcomes were assessed using electronic health records.
Main
Self-reporting and population studies of post-COVID-19 illness trajectory have found that residual symptoms, such as fatigue, breathlessness and exercise intolerance, are common, potentially leading to increased demands on healthcare services. At the outset of the COVID-19 pandemic, clinical studies lacked a prospective evaluation of disease pathogenesis and/or health status and selectively recalled patients, introducing selection bias. Few detailed prospective studies have been reported, and multisystem imaging with clinical outcomes and contemporary controls are lacking. Pre-existing disease complicates attribution of causal inferences in COVID-19, and the pathophysiology and clinical significance of post-COVID-19 syndromes remain uncertain.
Discussion
We investigated multisystem pathology coupled with patient-reported health status, aerobic exercise capacity and clinical outcomes during a 14-month period after hospitalization for COVID-19. One in seven patients died or were readmitted to hospital, and two-thirds had an episode of outpatient secondary care.
Our results bridge a knowledge gap between post-COVID-19 syndromes and objective evidence of disease. We found evidence of persisting multisystem cardio-renal injury, including increased circulating concentrations of NT-proBNP, a biomarker of impaired cardiac function and prognosis, and Factor VIII, reflecting hemostasis pathway activation. These abnormalities partly explain the lingering impairments in patient-reported health-related quality of life, physical function and psychological well-being. Taken together, our findings implicate multisystem injury pathways as mediators of post-COVID-19 syndrome.
Conclusions
The illness trajectory of COVID-19 includes persisting cardio-renal inflammation, lung involvement, hemostatic pathway activation and impairments in physical and psychological function. One in seven patients died or were rehospitalized, and two in three patients had additional outpatient episodes of secondary care, considerably higher than controls. Preventive therapy for post-COVID-19 syndromes and longer-term studies of prognosis are warranted.
---
First published: 13 June 2022