Network for Early Career Researcher Development (NERD)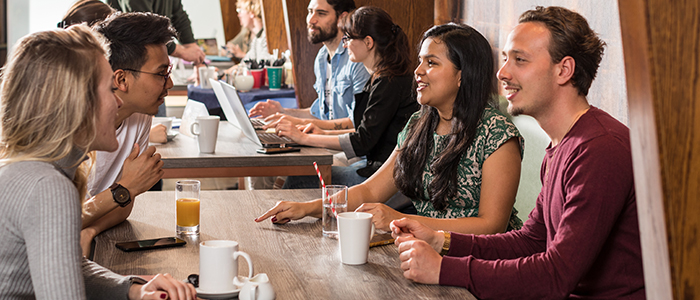 The Network for Early career Researcher Development (NERD) is composed of Early Career Researchers (ECRs), the NERD committee organises events specifically for NERD members, targeting all things ECR. Our events include: - CV workshops, mental health events, funding opportunities, academic & non-academic career advice, and social networking events.
Here's some information and FAQs we are often asked: -
Am I an Early Career Researcher?
Basically, if you consider yourself an ECR, you are an ECR! Our members range from final year PhD students, lab techs, research associates, Post Docs and Early PIs – but basically, we're open to anyone who wants to join!
How do I join?
The NERD Network is free to join and requires no joining application or fee – just fill out this form (https://forms.office.com/r/3ig8Wa0Emb) and you will be added to our mailing list and Teams page. You can also follow us for updates on Twitter or on Instagram, for updates about future events, news, job adverts etc. For more information, please visit our website.
Could we have an event on *INSERT TOPIC HERE*?
Yes, any event ideas, suggestions, requests, please complete this survey (https://forms.office.com/r/3ig8Wa0Emb) or email us (cams-iii-nerd@glasgow.ac.uk), we want to tailor events specifically to the needs of our ECRs.
Can I join the NERD Committee?
Our committee of ECRs is looking to recruit individuals that are highly motivated and ECR focused to help our develop and organise seminars/events/social gatherings. If you are interested in applying, please fill out this application form (https://forms.gle/DJZibGYxnn4ers8eA), deadline for applying is 7th March 2022. As a committee we meet once a month, and committee members are expected to take an active role in event organisation, but we realise lab commitments come first.
I'm considering stepping away from academia…
No problem – NERD's Post-Academic Career Mentorship & Advice Network (PACMAN) can help! Fill in this form and we will match you to a mentor who has already made the switch to your next dream job
https://forms.office.com/Pages/ResponsePage.aspx?id=KVxybjp2UE-B8i4lTwEzyIw8rO2aYnpHihsZtkfEQ2xUMjExV1kzTFZQWVVOQUo3QjRINDUzT0RNVi4u
We also have a PACMAN Networking Event taking place on the 16th March at 12.30pm at the Grosvenor Hotel – places are limited, so please register or email to find out more. https://www.eventbrite.com/preview?eid=259325769357/
---
First published: 21 February 2022