Clinical Trial LOCHINVAR currently recruiting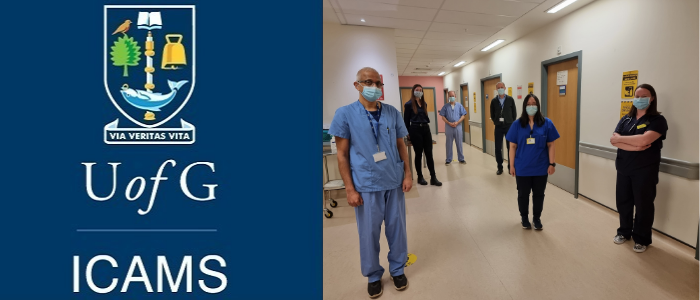 LOCHINVAR – LOnger-term effects of SARS-CoV-2 INfection on blood Vessels And blood pRessure (GN20CA501,21/WS/0075, NCT05087290)
LOCHINVAR is a Heart Research UK funded study following on from the OBELIX study to understand the long term impact of COVID-19 on the blood vessels and high blood pressure. The study launched on 16th November 2022 with the enrolment of the first patient and plans to conduct detailed longitudinal phenotyping over 18 months of subjects who had COVID and controls without COVID.
The study protocol is registered LOnger-term Effects of COVID-19 INfection on Blood Vessels And Blood pRessure (LOCHINVAR) - Full Text View - ClinicalTrials.gov .
If interested in knowing more about the study and or able to volunteer, please contact: Dr Stefanie Lip (stefanie.lip@glasgow.ac.uk), Clinical Research Fellow.
More about study: LOCHINVAR
---
First published: 2 February 2022