BFWG Annual Academic Doctoral Awards 2022 - NOW OPEN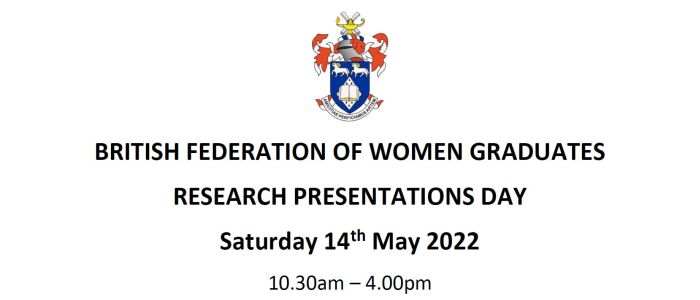 The competition for BFWG annual academic awards is now open! Attached are two fliers advertising the awards for women doctoral students, and the Research Presentations Day.
BFWG Academic Awards for outstanding academic excellence
You will find the annual academic awards and further details by clicking BFWG Awards.
Closing date is 5pm on Friday 4th March 2022.
BFWG Research Presentations Day
This one day meeting in London is a good opportunity for postgraduate doctoral students to present their work to a general audience with a small prize offered for the best presentation.
For further information see website Awards & Scholarships - BFWG or email awardsqueries@bfwg.org.uk
---
First published: 2 February 2022