POST-DOCTORAL FUNDING FOR MEDICAL TRAINING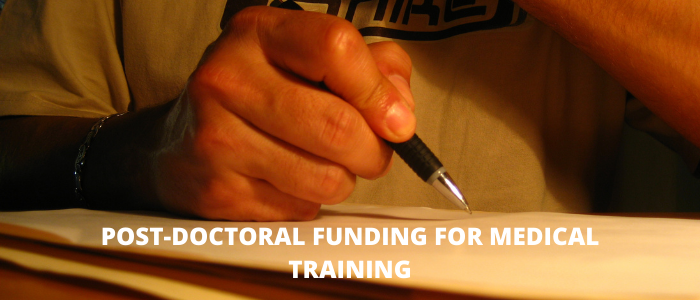 POST-DOCTORAL FUNDING FOR MEDICAL TRAINING
FOULKES FOUNDATION FELLOWSHIPS 2022
The Foulkes Foundation is a registered charity established in 1975.
It aims to further medical research and, in the Founder's own words, bring science and medicine together for the benefit of mankind. To this end, the Foulkes Foundation Fellowship scheme provides financial support for recently qualified PhD science graduates with research experience who want additionally to take a medical degree. Exceptionally, medical graduates undertaking a life sciences PhD may also be considered for a Fellowship.
Applicants with a PhD in other disciplines and with a proven research record will also be considered. These would include biomedical, physical, engineering, maths and computer sciences, which have become increasingly important in driving the medical advances of the future.
Since the scheme was established nearly 300 Fellowships have been awarded in the U.K., and many Fellows have become professors, deans of medical schools, and have received world-wide professional accolades and national and international Honours.
For further information and application forms visit our website at www.foulkes-foundation.org or e-mail registrar@foulkes-foundation.org
Closing date for return of completed application forms is 15th March, 2022.
PLEASE SEND ONE COPY ELECTRONICALLY and ONE COPY BY POST.
---
First published: 14 January 2022