SCMH PGR Student needs participants for study
My name is Ayan Merchant, and I am a PhD student at SCMH. I am conducting a study on the Effect of a cognitive behavioural therapy intervention to improve sleep on wellbeing, dietary intake and food preference.
I am searching for participants who want to improve their sleep
The current lockdown scenario and our continuing battle with Covid-19 affect us in various ways causing detrimental effects on our mental and physical health. The current research involves helping short sleepers improve their sleep through cognitive behavioural therapy, thereby improving their overall mental health, wellbeing and observing any changes in their lifestyle through diet and food preferences. The study essentially involves a set of online questionnaires and tests, which would need to be completed and free therapy sessions for the participants.
The study is open to all participants across the UK and would be extremely beneficial to those suffering from lack of sleep in these difficult times of the prevailing Covid-19 Pandemic.
If you are interested please contact me by emailing: a.merchant.1@research.gla.ac.uk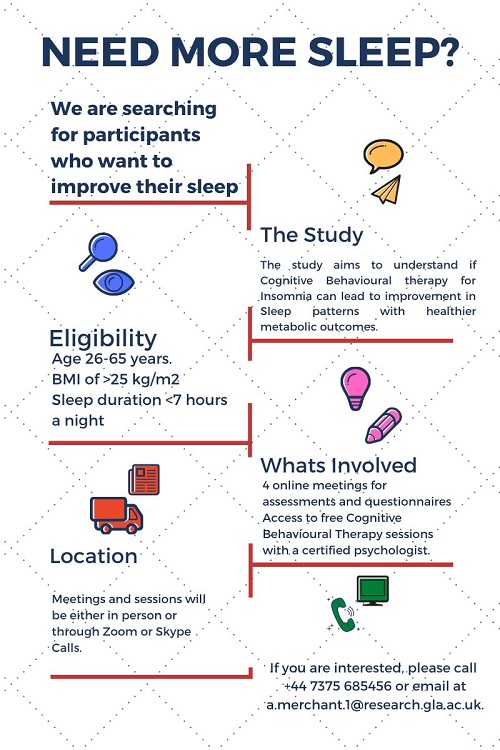 ---
First published: 3 March 2021