Welcome to SCMH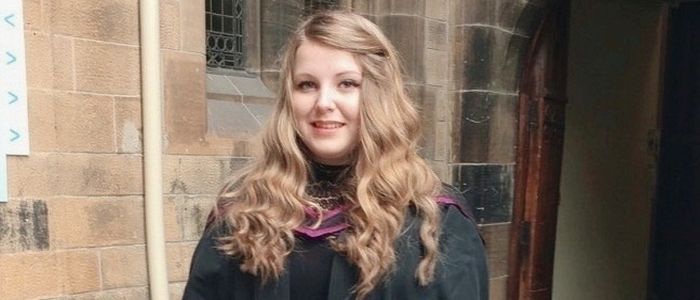 I'm Sarah Williams and I have just started a part-time PhD at the University of Glasgow in the College of Medical, Veterinary and Life Sciences Graduate School, School of Cardiovascular & Metabolic Health, with Dr Robert Lindsay as my first supervisor. I graduated from the University of Glasgow in 2016 with a Master's of Engineering (MEng) in Biomedical Engineering. In 2016, I was accepted onto the NHS clinical scientist training programme which included an MSc in Medical Physics at the University of Glasgow.
I am also a HCPC-registered Clinical Scientist working for NHS Greater Glasgow and Clyde at Glasgow Royal Infirmary in the Department of Nuclear Medicine and Nuclear Cardiology. I have recently completed the 3.5 year training programme to become a registered Clinical Scientist in the field of Medical Physics, specifically in imaging with ionising radiation.
My PhD research will be carried out in collaboration with the University of Glasgow and NHS Greater Glasgow and Clyde. The main objective of my research is to investigate the use of Single Photon Emission Computed Tomography-Computed Tomography (SPECT-CT) quantification in two main clinical areas within nuclear medicine; dual isotope parathyroid imaging and infection imaging in patients with metal implants. The Department of Nuclear Medicine at Glasgow Royal Infirmary is ideally placed to assess these two key areas of nuclear medicine imaging where there is potential benefit from quantification and improving the patient's diagnostic report.
---
First published: 23 February 2021