Christmas Quiz
Staff and Students in SCMH enjoyed a fun and very competitive Christmas Quiz
We would like to thank Lorraine Work for organising it and of course, big thanks to Scott MacKenzie who, as always, put in a lot of effort to create the quiz. Everyone had a great time and it was lovely seeing everyone having fun together and it made us feel excited for the festive season.
Thank you to everyone who bought raffle tickets as you helped raise £225. We would like to thank Margaret Kinninmont for organising the raffle tickets.
Well done to the winning team "Noel-it-alls" on their victory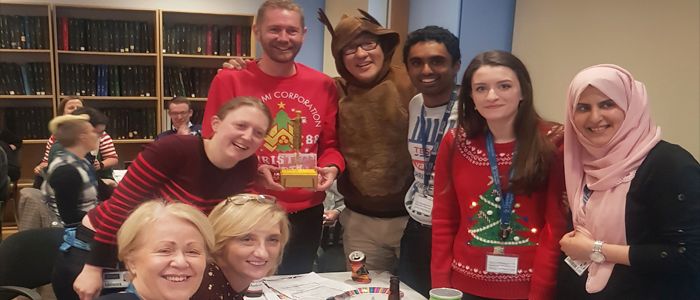 The team included: Stuart Nicklin, Jillian Blair, Wai lee, Laura Dowsett, Ashton Bernard, Elaine Butler, Rebecca Rooney, Ohood Almuzaini
We hope everyone had a lovely break over the festive season and a happy new year!
---
First published: 8 January 2019